A tiny orange kitten named Elsa, who somehow survived nearly freezing to death outside in subzero conditions, has finally been given what every cat deserves - a cozy home with the warmth of a person who loves her.
By the time Elsa was discovered by a kindhearted stranger late last month, abandoned outside in Denver, Colo., on the coldest night of the year, it seemed as though she had already succumbed to the frigid temperatures. Not only had the kitten stopped breathing, but she also had a temperature that was too low to register on a thermometer.
"It's something that happens here constantly - cats and dogs freezing to death or near death," shelter worker Tim told The Dodo.
Luckily for Elsa, the woman who found her refused to give up, carrying the cat's lifeless body inside to warm on a heating pad. Incredibly, the dying cat then began to stir, after which her rescuer rushed her to a local animal rescue group, Denver Dumb Friends League (DDFL), to continue thawing out.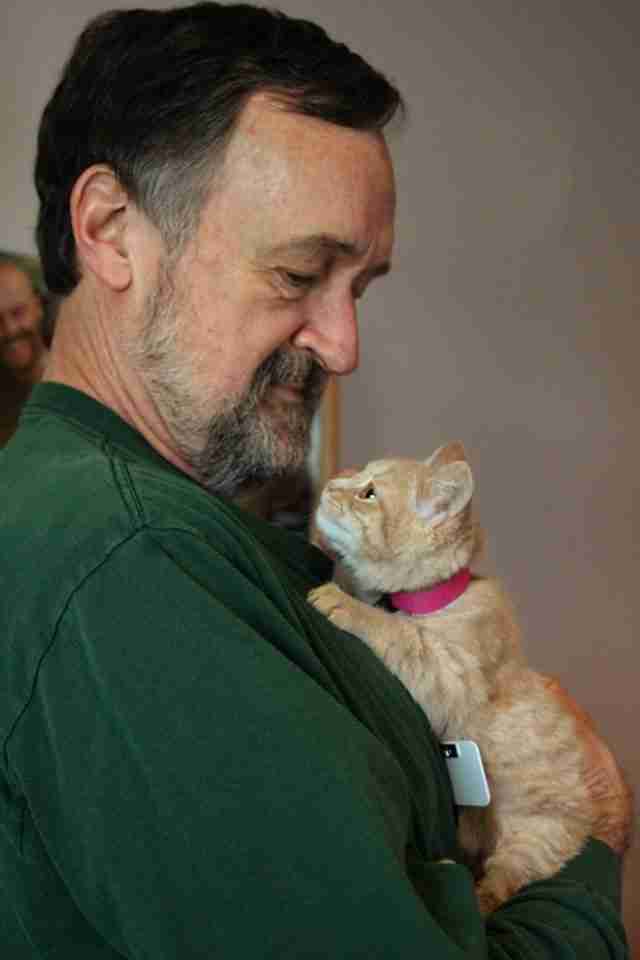 After a few more hours surrounded by warm blankets at the league's shelter, Elsa began to perk up, signaling her return to life with a gentle meow.
"Between the lady doing the right thing by bringing her inside, and then bringing her in here, she saved Elsa's life," Tim said. "She deserves all the credit."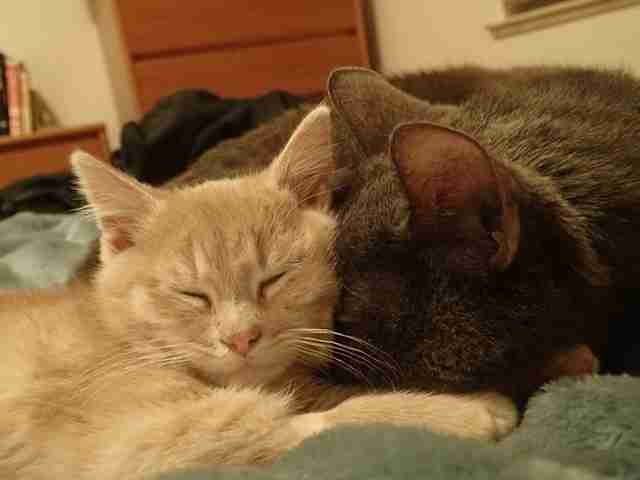 Word spread quickly of Elsa's near-death experience, touching the hearts of nearly 3,000 people who called in to adopt her. Since she still needed time to recover completely, a shelter volunteer named Jim Slater took it upon himself to give Elsa full-time foster care in the meantime, but he was soon won over by the furry survivor and decided to keep her forever.
"Elsa's foster parent turned forever parent, Jim, also happens to be our 2014 Volunteer of the Year!," writes the DDFL on Facebook. "We're thrilled for both of them and couldn't imagine a better fairy tale ending."
Tim says everyone at the shelter is thrilled for Elsa, but he's quick to note that, in his experience, things don't always end so well for pets like her. On any given night, says Tim, thousands of animals are cruelly left outside in inhospitable temperatures. And he knows, because he sees it all the time.
"Elsa made the news, but we see stories like her every day that don't make the news. We had thousands of calls for Elsa, but we have dozens of kittens just like her, found in the cold," says Tim.
"We need to educate the public. I'd really like to come to work one day and have them tell me, 'We don't need you anymore.' But that'll never happen. It all goes back to education. Animals should never be left out in the cold. They deserve the same respect you would give a human."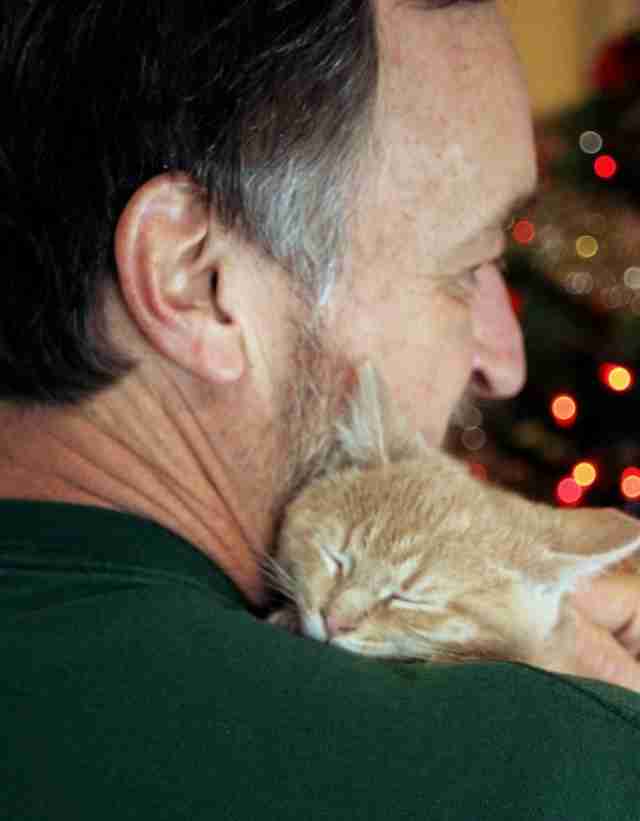 The Humane Society of the United States says that leaving cats and dogs outside in freezing temperatures is one of the most common forms of animal cruelty. People who suspect a pet may be suffering should contact local law enforcement or animal control.
Click here to learn more about keeping dogs and cats safe during cold winter weather.