Frightening Facebook Photo Leads To Rescue For Starving Dog
Social media can be a literal lifesaver for dogs who are trapped in abusive or neglectful homes. A concerned stranger noticed a chained dog outside a home in Jackson, Mississippi. The pup was dangerously thin; every rib showed in her bony body.
It was clear this dog needed help - and fast. Local dog lovers began to circulate the photo, along with a message encouraging people to call the Jackson Police Department to report the abuse.
Facebook/LiaMays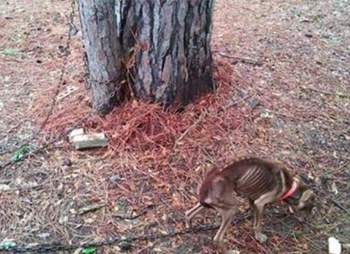 Facebook/LiaMays