Who says you can't teach a baby dog new tricks? Little French bulldog puppy Brody Brixton is only 3 months old and is already performing tricks masterfully, thanks to positive reinforcement training and an eagerness to learn.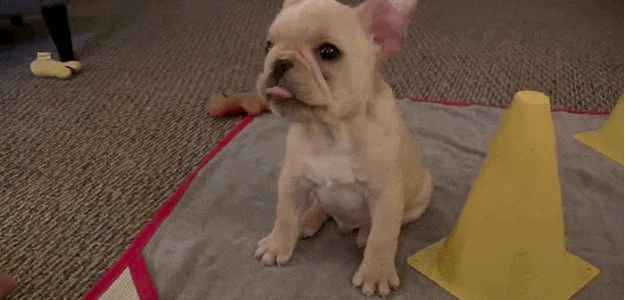 Positive reinforcement training involves giving treats for good behavior so that the pup doesn't ever feel punished and is actually motivated to repeat positive behaviors. So, every time Brody does an awesome trick on cue, he gets a tasty treat!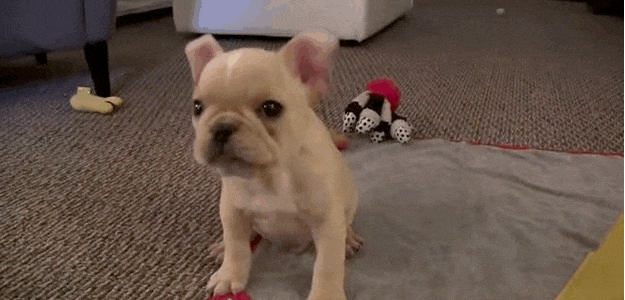 Well done, Brody. Handshakes all around.
Brody can even ring a bell when prompted, like the polite gentleman he is ...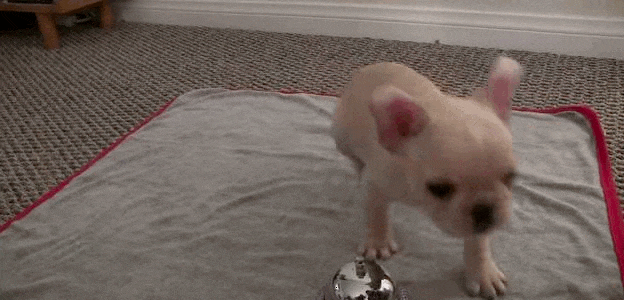 ... and expertly navigate these tricky cones.
Brody isn't the only member of his family who's a quick learner. His sister Misa Minnie has also learned a litany of nifty tricks through positive reinforcement training, and she's there to show her little brother how it's done. "So far he's learned sit, stay, down, come, shake paw, turn around, crawl, ring a bell, and is learning to weave," writes his owner on her YouTube video. "We are hoping he will be a therapy dog one day like his Sis Misa Minnie. He is home-trained in Sunny California and loves his toys and napping in sunny spots."
You can watch Brody's full trick display below: