Animals Have Feelings, Says France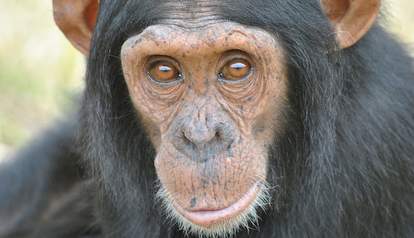 <p> <a class="checked-link" href="http://www.flickr.com/photos/afrikaforce/5187388351/in/photolist-8UoHQc-cCZoEs-aorCQq-7kJEg3-93ysLg-61ctfo-7iHAty-8UrBgy-5Yyfvs-7UHYD4-oWJxMx-aEpkNB-oLbJhS-fck3yM-5YzifQ-dM6Rhz-fyz2z-kFBqi6-4fecS-7KJ3gZ-fck3tT-2qUDnP-aEtau9-aEsaCb-6fbaJt-8XVJUY-6ffmsh-fczmmm-aypapt-6hAkQv-w8p72-eco6aa-BYQ8b-yZjgT-vv8xQ-5v49he-61ctcu-2ujcJB-3MX2Wn-61ctdA-6TP9mt-dM6RjT-5Dg782-9rZj5Y-dM6RgB-9AbBWj-61ctah-5tsEd3-36AD9Y-36w1Wa">Flickr/Afrika Force</a><span></span> </p>
The parliament of France has finally realized something that most people have known for a long time: animals have more feelings than furniture.
This week, the country updated its 200-year-old civil code, which previously said that animals deserved the same protections as property that could be owned, reports France's RFI News. Now animals are considered "living, sentient beings."
The change comes after a push from the animal welfare organization Fondation 30 Million Amis (Foundation of 30 million Friends), whose president, Reha Hutin, says France's animal welfare laws are backwards.
Hutin previously told The Local that France was one of the only European countries to still consider "just pieces of furniture that can walk by themselves."
Acknowledging that animals feel things is a step in the right direction, but the country still has work to do before it's considered a leader in animal welfare. A proposal to ban bullfighting was rejected in 2012, and the country is still considered the foie gras capital of the world.