Miracle Fourth Newborn Wild Orca Spotted In 3 Months
<p> Jeanne Hyde/Maya's Legacy Whale Watching.<span></span> </p>
Welcome to the world, new endangered orca.

A newborn calf was spotted Monday among the endangered Southern Resident Killer Whale population off the coast of Washington State, marking the fourth calf to be born in three months. The young whale still had marks called "fetal folds" from birth, which likely happened over the weekend.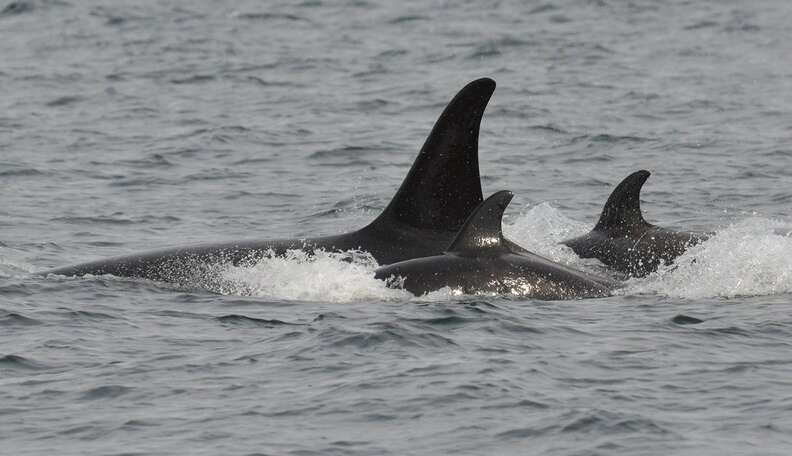 The calf, a member of the J pod, was first seen by naturalist Jeanne Hyde of Maya's Legacy Whale Watching and confirmed by the Center for Whale Research in the San Juan Island.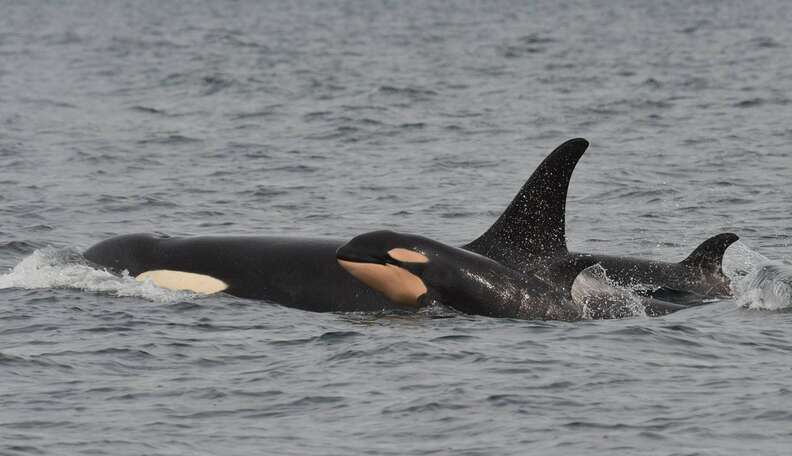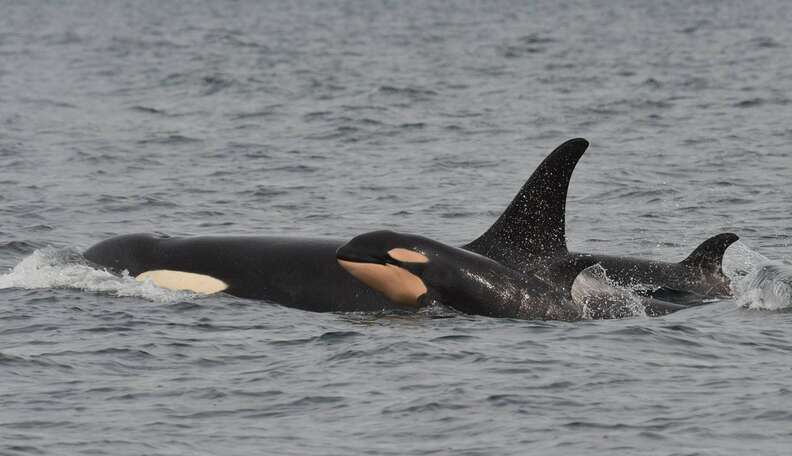 The baby boom began in late January with a female calf born to J-pod, followed by another in early February. A third calf was born to L-pod in late February.
With this latest addition, the population is now up to 81 individuals - a promising note for a group that was decimated by wild capture of its members in the 1960s and 70s for sale into captivity (the number is 82 counting Lolita, a captive orca living at the Miami Seaquarium). Toxic contamination and the decline of salmon still threaten this precarious population.
The other calves in the population seem to already be enjoying life on the open seas. Recent photos show at last one, the 4-month-old known as J50, jumping and flipping into the air with her mother, J16.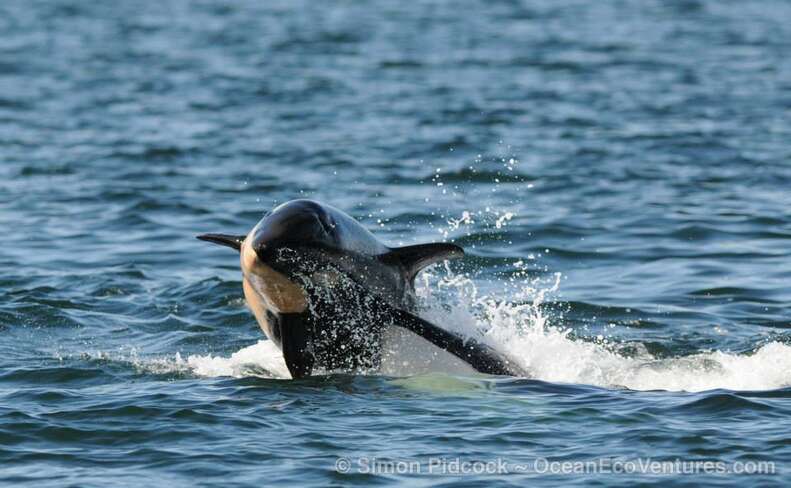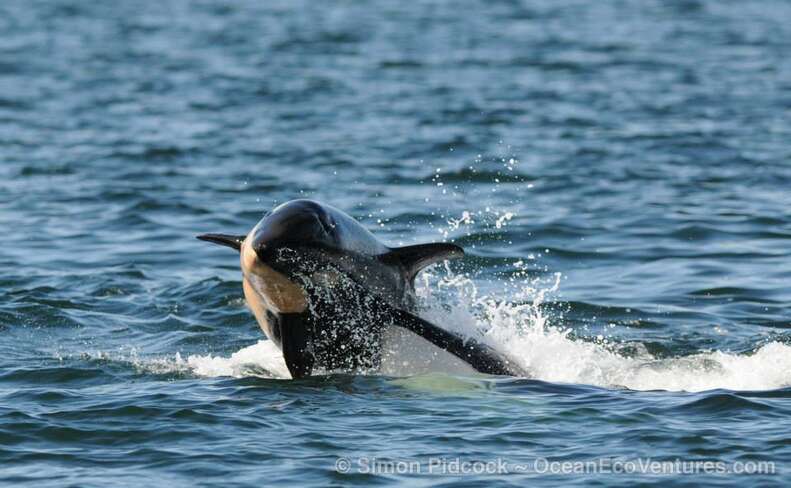 "We're just all rooting for them," Simon Pidcock, owner of Ocean EcoVentures Whale Watching, told The Dodo on Monday. "They have a high mortality rate in the first year, so we're really hoping that these little ones make it. I think their chances are quite good. Both moms are experienced mothers, so it's nice to have them showing the calves the ropes, so to speak."