Shelter Dog's Only Hope Of Finding A Home Is Social Media
She gets nervous at adoption events.
Lala spent two years on a chain in her owner's yard in Fort Worth, Texas.
Because of too much sun exposure, Lala got tumors on her skin. One time, she managed to break free and run away - only to be returned to her owner.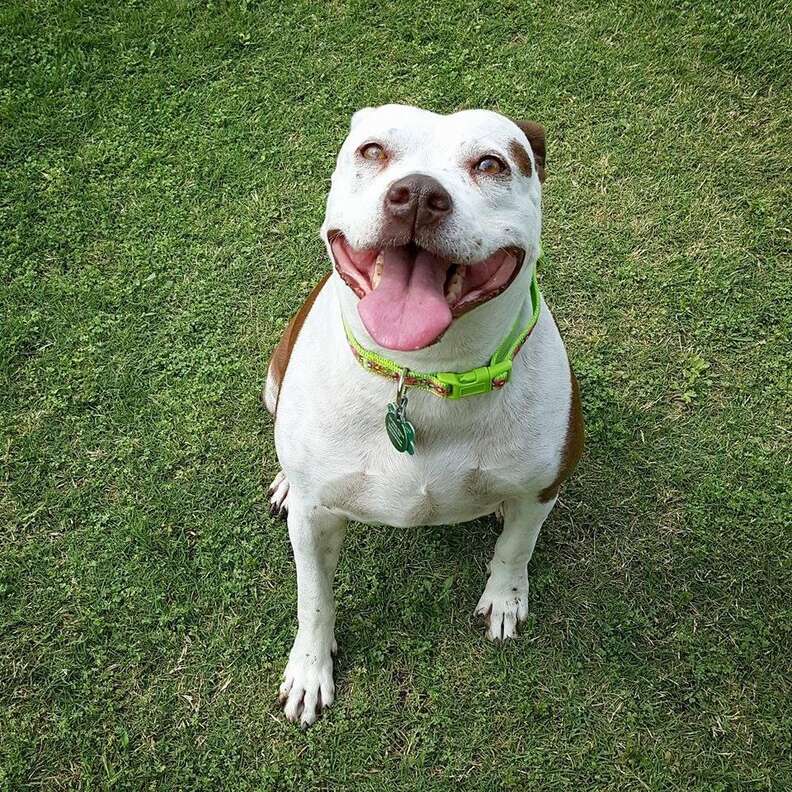 So she tried it again.
She ran away and got picked up by a shelter who put her on the euthanasia list because she had heartworm and tumors.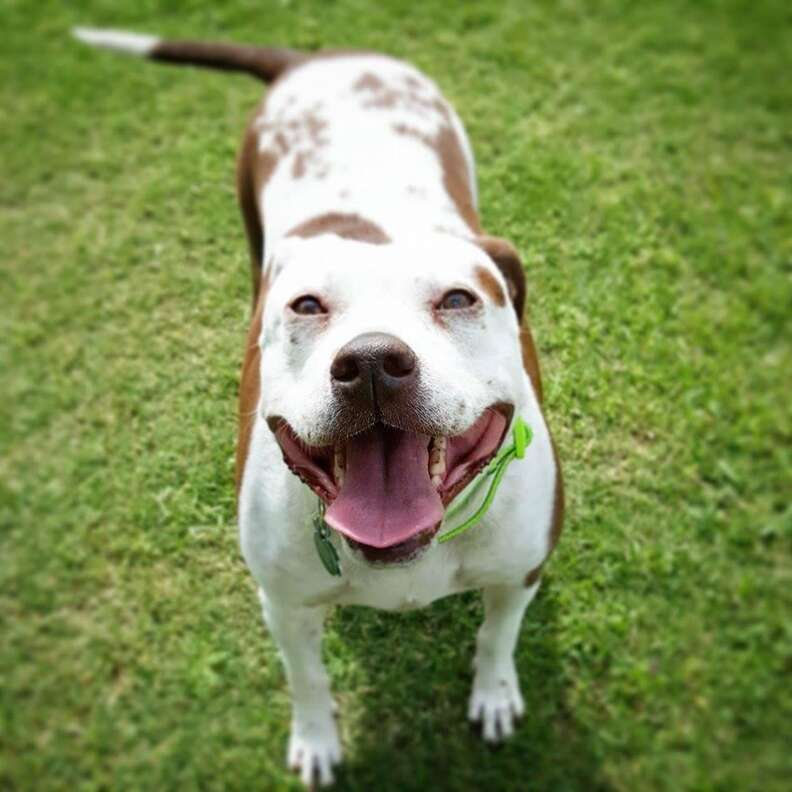 Obregon remembers that day well. "That's the best feeling in the world - knowing that you're going to save a dog from the shelter and they have no idea you're coming for them," Obregon told The Dodo. "I was smiling from the minute I got in my truck to get her. I had a collar and tag ready for her."
This was back in 2015. Obregon arranged for a foster home for Lala, and the first six months of Lala's new life were spent focusing on her health.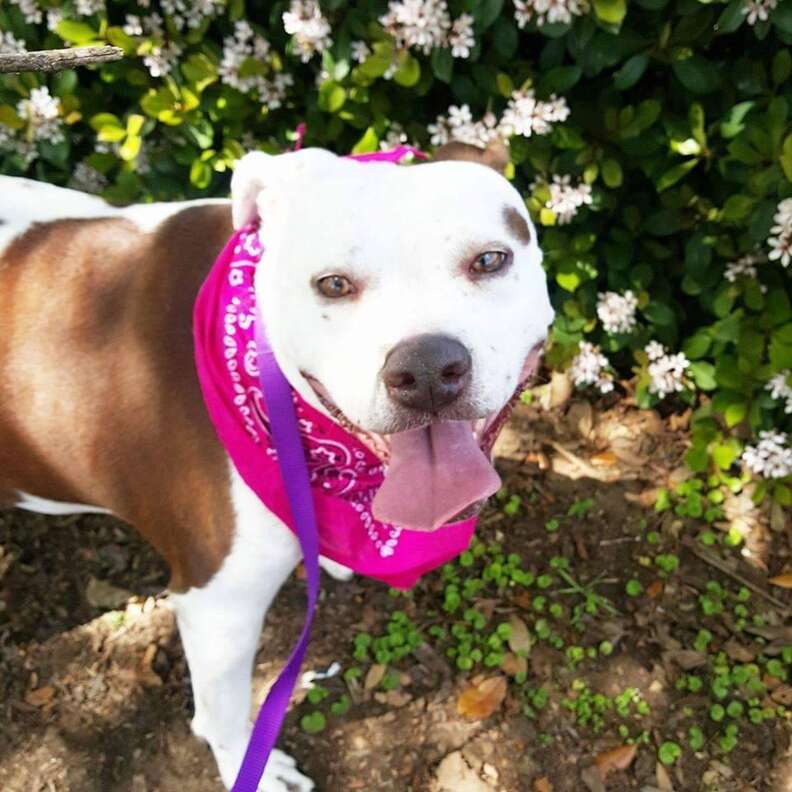 "She had tumors and heartworm treatment," Obregon said. She got surgeries to remove the tumors on her skin. "Then she started attending adoption events."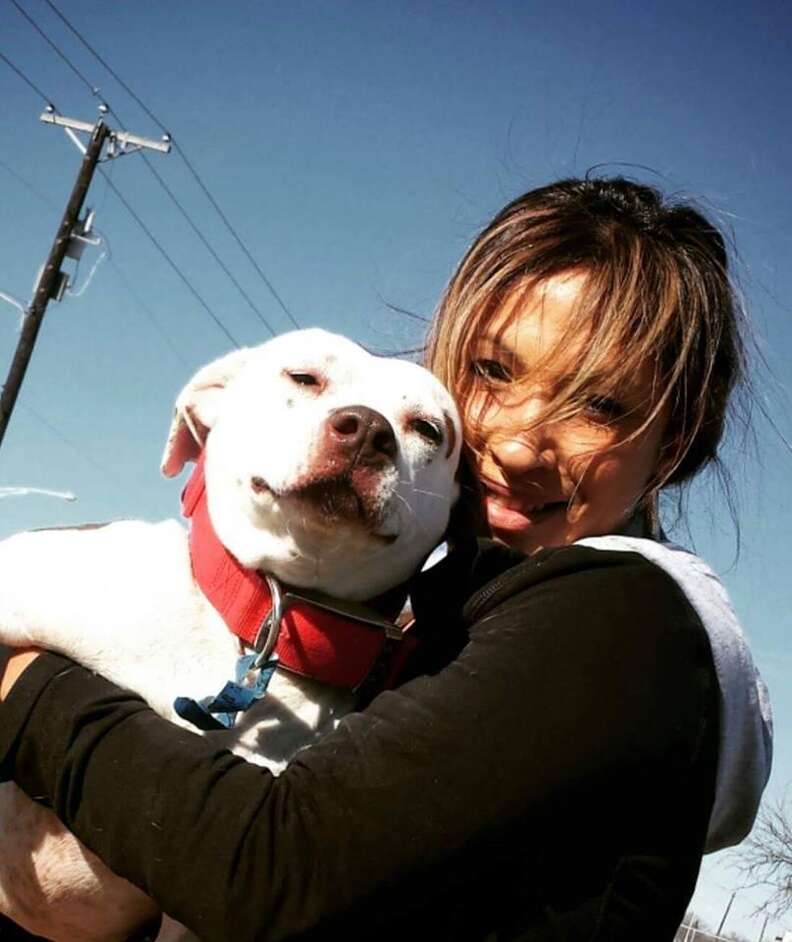 Lala went to adoption event after adoption event to try to find a forever home. But after a few of these events, the naturally happy-go-lucky dog started to get stressed out. She seemed to be tired of being put on display only to be rejected. Even though she has a loving foster home - which has given her a place to live for over a year - her forever family just wasn't coming for her.
"Lala does not like these events," Obregon said. "After a while the dogs get burnt out and stressed and it hurts me to have them there and not be happy. She doesn't show well because she's uncomfortable. Her only chance of finding a home is through social media."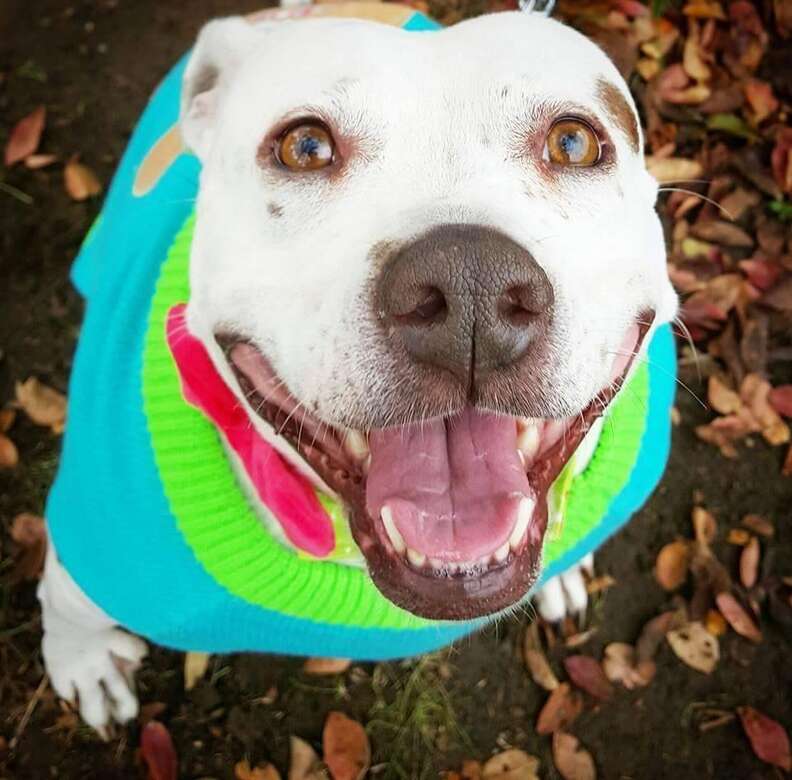 The last event Lala attended was about two weeks ago, Obregon said: "She just hated it." Lala has already been through so much, it's no wonder she's tired of looking for her forever family.
"She's a survivor," Obregon said, "a tough one."
But outside of these adoption events, Lala's personality absolutely shines.
"She loves for her back end to be scratched, so she shakes and wiggles her butt," Obregon said, adding that Lala loves to go on walks and riding in cars. "That's who she is. She is just such a happy dog. She's constantly smiling despite her past. If I didn't have the many dogs that I have, she'd be mine already."
If you live in the Fort Worth area and want to give Lala the forever home she so deserves, you can contact TAO. To help TAO rescue more dogs like Lala, you can donate money or much-needed supplies.