Emmet loves getting hugs We're not sure who enjoyed Mother's Day weekend the most: the many moms and their families who visited Catskill Animal Sanctuary, or our cherished animals --animals like Emmet the rooster, Bobby the ancient donkey, goats Arthur and Stencil, and sheep Zeke and Marla, Atticus and Scout.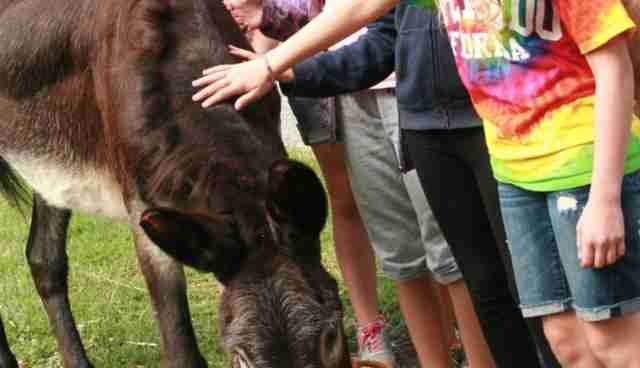 Young visitors with Bobby the Donkey These animals are members of The Underfoot Family at CAS, an ever-changing cast of characters free to roam the entire 80 acres of our primary property. Where they invariably choose to be, however, is among us -- hence "The Underfoots!" These are the animals who are "in our faces" every single day. They've taught us life-altering lessons, and show us the truth in the statement that, "in the ways that truly matter, we are all the same."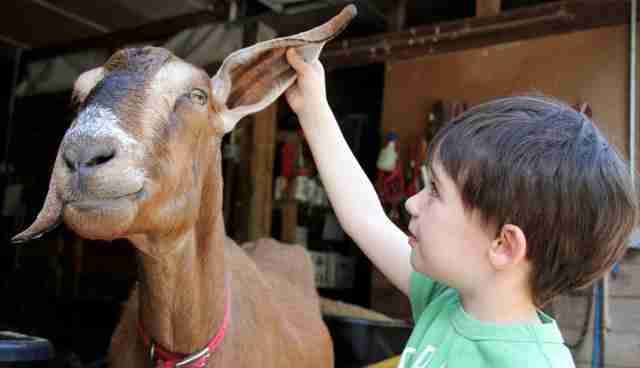 Zeke, Marla & Arthur hope to see you soon!