For badgers, on World Animal Day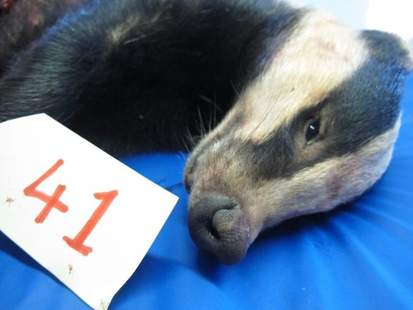 Today is a difficult day. As compassionate animal lovers around the world march for animals, light a candle, or celebrate in their own way, our thoughts are turned to one species in particular. Badgers. As many know, the badger killing is the talk of the country right now. Yet devastatingly, the screams from the badgers continue to echo like horrors in the night.
In weeks gone by, many organisations and groups have campaigned so strongly for badgers. By deploying man-power in the fields to gathering support on the Internet, all of it counts.
Thanks to a small number of people who contributed to our general fund we were able to be present in the field this year. And in the next couple of weeks we will be there again.
The Animal Welfare Enforcement Agency won't stop campaigning for badgers until the killing is over. Today, on World Animal Day, please spare some of your generosity by making a donation.
If Elizabeth Truss feigns deafness again, we will simply shout louder.