Following the trail of the masked finfoot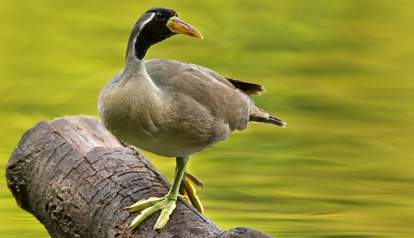 Young Cambodian conservationist Ret Thaung shows that biodiversity surveys can be exciting!
Read about how she and a team from the Royal University of Phnom Penh (RUPP) went on the trail of the masked finfoot, an Endangered bird found in Asia.
With support from CEPF through our reinvestment in the Indo-Burma biodiversity hotspot, RUPP is strengthening community-based bird biodiversity and monitoring through local livelihoods improvement and capacity-building in the 3S River Basin of Cambodia.
The aim of the recent biodiversity survey by Thaung and the team from RUPP - along with staff from the Wildlife Conservation Society - was to "find as many masked finfoots as possible and identify what threats they encounter and which habitats (if any) they preferred."
Established in 2000, the Critical Ecosystem Partnership Fund (CEPF) is a global leader in enabling civil society to participate in and influence the conservation of some of the world's most critical ecosystems. CEPF is a joint initiative of l'Agence Française de Développement (AFD), Conservation International, the Global Environment Facility (GEF), the Government of Japan, the John D. and Catherine T. MacArthur Foundation, and the World Bank.