He Couldn't Fly, So She Gave Him A Place To Spend The Night
He was too shocked to even stand up.
"I imagine he'd flown into my window and was stunned," Emily Milton, who found a bird in her backyard in North Carolina, wrote on Imgur.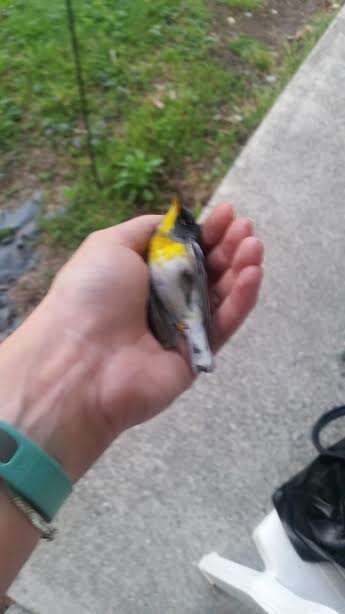 For her, it was an emotional experience. "When I first saw that little bird laying on the table, I turned into a damn mess, just crying my eyes out," Milton told The Dodo. He was unable to fly or even stand.
"I sat outside for a while and the little bird started to perk up and perch on my fingers," she said.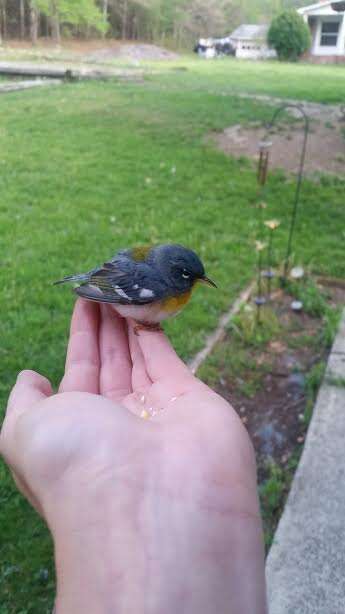 Despite standing upright, the bird didn't fly, so Milton decided to welcome the bird into her home for the night.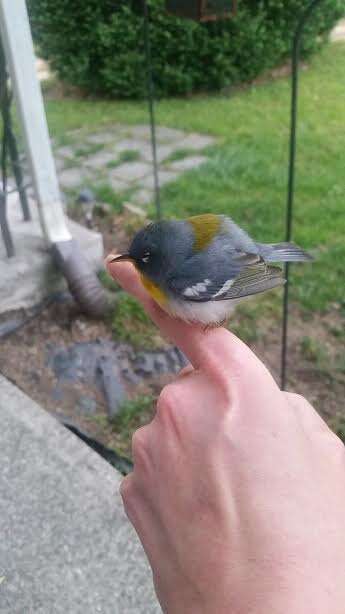 Milton's mother, who used to care for birds when she was younger, advised Milton to make a small home for the bird to keep him safe throughout the night. "I held him closely to my chest and went in the house to start gathering what I needed to make his bird hotel."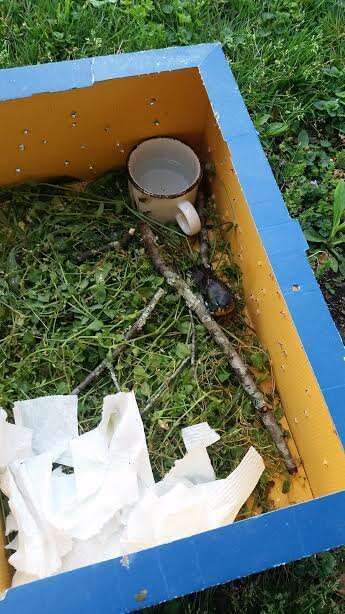 She found a spare cardboard box and "stabbed a ton of holes in it" with a screwdriver, then added grass, twigs and a shredded paper towel to make the bird feel more at home. She closed the box, brought it inside and placed it in a room where her cat wouldn't be able to get to it.
In addition to her cat, Milton also has three snakes and a parakeet.
The next day, she woke up and was thrilled to see that the bird had survived the night.
"When I took him outside and opened the lid, he didn't immediately move, so I tried to see if he'd hop on my finger," Milton explained. "The moment he flew away I was so freaking happy I squealed!"
He flew away into this very bush, according to Milton. It may not look like much, but to a bird who flew into glass, stunned himself and spent the night recuperating, it looks like home sweet home.