The duffers aren't the only ones hitting the golf green this week. A bear cub was spotted near the flag at a golf course doing what bear cubs do best - playing (not golf).
He traded putting for bending back the flagstick.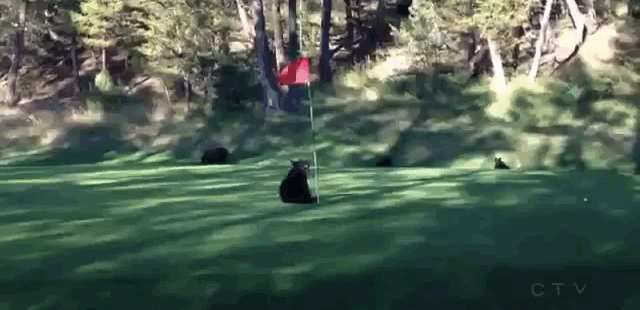 And he got a little exercise in.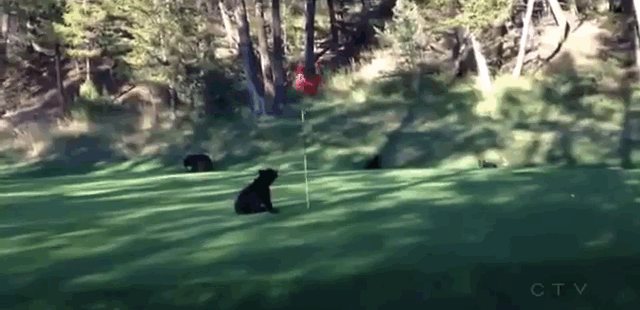 He ended the game with a deserved sports massage.