12 Dogs Experiencing The Beach For The First Time Ever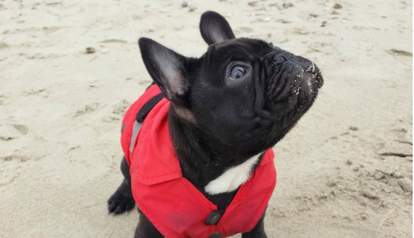 1. "This salty sea air gives me wings!"
2. "Yep, I'm a pretty content little pup."
3. "What ... what is this 'sand' stuff?"
4. "THIS IS THE BIGGEST PLACE I HAVE EVER BEEN."
5. "Hm. Okay. I guess you can't go burrowing at the beach."
6. "THIS IS LITERALLY THE MOST AMAZING PLACE IN THE WORLD."
7. "Is there SUPPOSED to be that much water??"
8. "Stay outta my way - I'm king of the beach!"
9. "This place just makes me so excited, I just have to race around in circles!"
10. "Well, what do ya know - and here I thought I had seen everything!"
11. "Yes, Human - I find this 'beach' to be very satisfactory indeed."
12. "Do we HAVE to go home??"
After such an expansive day, it's definitely time for a post-beach nap!