Firefighter Carries Injured Dog All The Way Down A Mountain
<p> <a href="https://www.facebook.com/SLCfire/posts/1048894361788125">Facebook/SLCFire</a><span></span> </p>
<p> <a href="https://www.facebook.com/SLCfire/posts/1048894361788125">Facebook/SLCFire</a><span></span> </p>
Like thousands of dogs all across the country, Rue had a pretty scary holiday this Fourth of July. The one-and-a-half year old vizsla got spooked by the sound of fireworks in her Salt Lake City neighborhood on Saturday afternoon and bolted into the nearby mountains.
Hikers discovered Rue the next day on a trail, frightened, thirsty and nursing injured paws. She was three miles from her home. They called the Salt Lake City fire department and a crew of firefighters hiked up to where Rue had been found.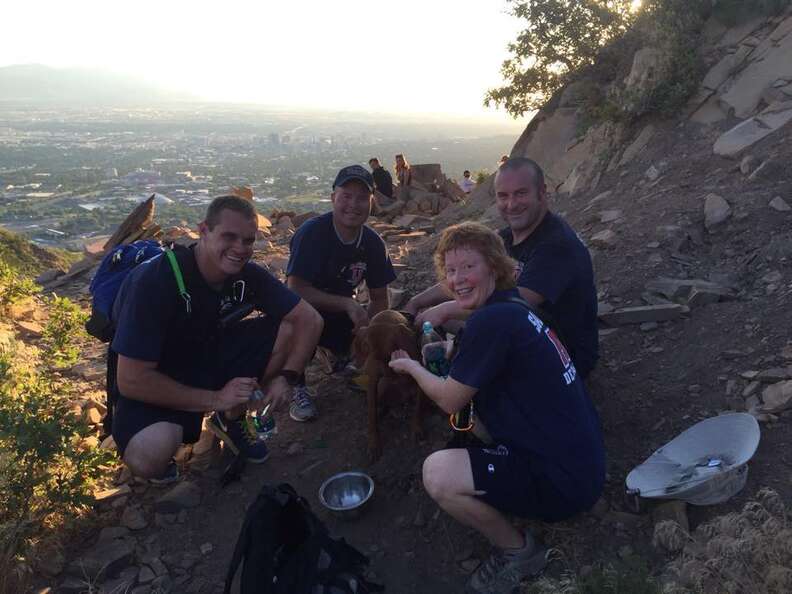 Realizing she was too tired and hurt to walk down by herself, firefighter Tony Stowe lifted Rue up on his shoulders and began to hike down the mountain.