In a big wooden barn in Newport, Michigan, rescuers are doing the impossible: They're helping a feral dog learn to trust. The Devoted Barn, an animal rescue and rehab facility, takes in some of the toughest rescue cases around. The story of one of their newest residents is a testament to the transformative power of kindness.
Shaggy, a loping Newfoundland, had been wandering around suburban Grand Rapids neighborhoods for 7 months, making friends with local dogs but always evading capture. Animal control officers used more than half a dozen techniques to try to bring him safely to a shelter, but Shaggy remained out of reach. Residents began to care for the dog, who seemed scared but desperate to be loved.
Finally, after Shaggy's fans started a campaign and raised over $4,600 to purchase a special net, rescuers were able to catch the frightened stray earlier this month and bring him to The Devoted Barn.
Although a Wyoming woman came forward in February claiming to be Shaggy's owner, no family came to take him home after his rescue. Shaggy's new caretakers have been posting updates on his remarkable progress as he slowly learns to love and trust humans.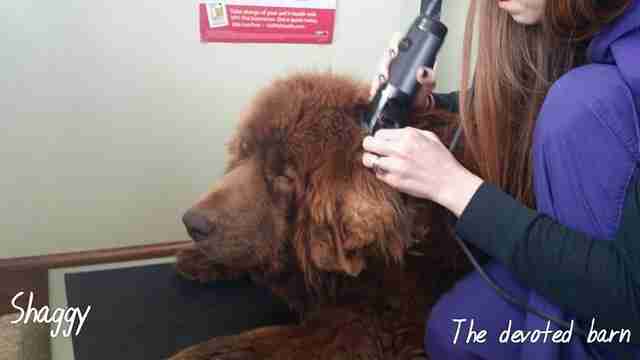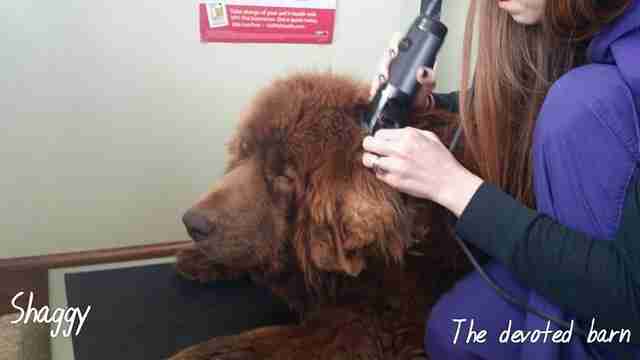 Shaggy has also found friends and protectors in the other rescued feral dogs living in the barn. The staff wrote this update on Saturday:
"This morning when Lance went to check on Shaggy, this is what he found. Dusty, Simon and Shay protecting Shaggy, giving Shaggy what he needs right now. They comfort and protect without hesitation, they give each other what they need without ever asking for anything in return."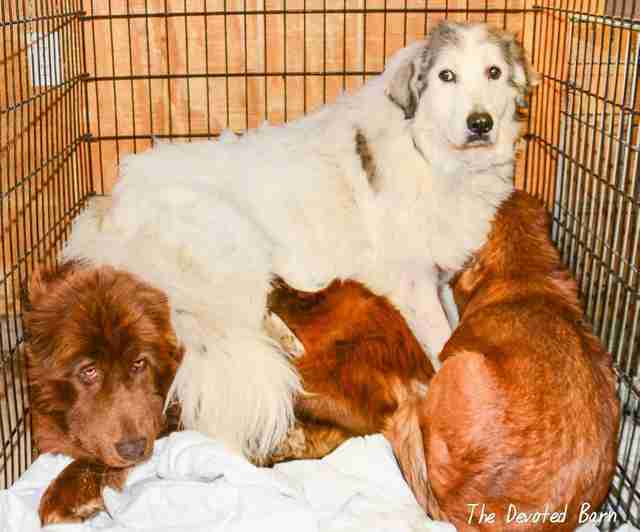 Shaggy has surprised his rescuers by making incredible progress in the short time he's been at The Devoted Barn. In an update posted on Tuesday, staff announced that he has already begun eating from their hands, a step they wrote takes "months" for some dogs.
Still, it will probably take Shaggy "6 months or a few years" until he's ready to be adopted by a forever family. Life on the streets was scary for Shaggy, but thanks to the support of a community and the dedication of a few rescuers, he'll get a chance to learn what it feels like to love and be loved.