Does Louie look like a dog who spent most of his life in a fighting pit?
Didn't think so.
"That's the misconception," Jason Flatt, founder of Friends to the Forlorn Pitbull Rescue, tells The Dodo. "That's what a fighting dog looks like."
Really? All tail waggings and licks and hugs?
"Everyone thinks these fighting dogs are these 100-pound monsters," Flatt explains. "They're usually between 35 and 50 pounds and they're kept really thin and muscular."
Except for Louie.
The 2-year-old pit bull type was wasting away when authorities raided a fighting operation in Macon, Georgia, in April.
"He was eating broken bottles," Flatt says.
Flatt, who is based in Dallas, was visiting Macon-Bibb Animal Welfare Department when he heard about Louie's case. He was there to pick up an emaciated puppy named Lulu, who, at just 5 months old, weighed less than 10 pounds.
Then he found about about Louie, who was among 12 dogs seized from a Macon property.
The dogs had been left behind when their owner was evicted.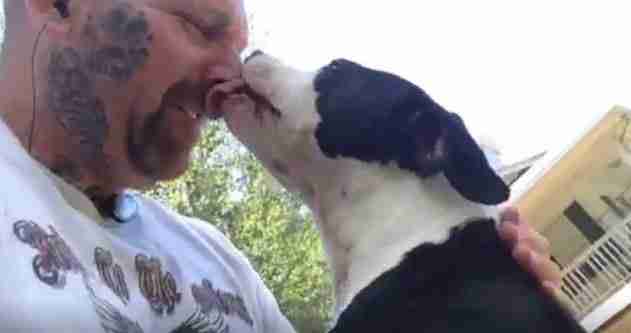 With ruined knees from a lifetime at the end of a heavy logging chain and a shattered elbow from a bite, Louie was deemed the worst of the worst.
But his heart proved to be the brightest of the bright.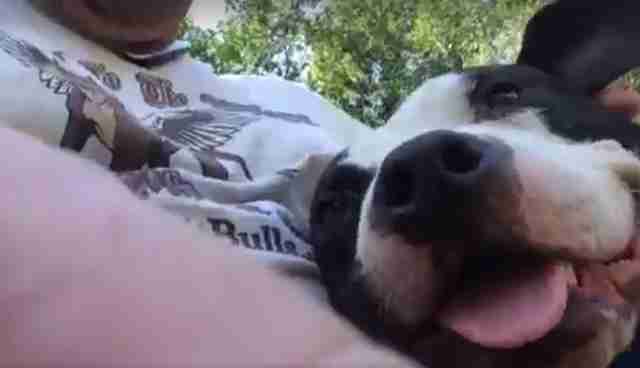 "Fighting dogs are not bred to be human aggressive," Flatt says. "People mistake that all the time. They're amazing for their resiliency. As much as they may sometimes hurt another animal, they want to please a human twice as much."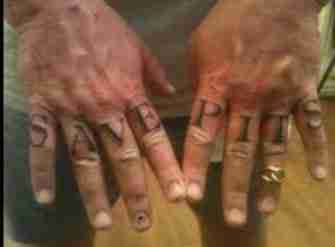 Louie may boast a mighty heart, but his knees are weak and will need two separate surgeries. He'll be administered steroids in the days ahead, as well as heartworm medication.
It will be at least six months before he will be ready for his forever home.
Meanwhile Louie's ex-owner, a man named Martin Luther King, was charged with dogfighting, to go along with 11 counts of cruelty to animals.
"To have a name like that - a guy who was all for equality and rights and was such a peaceful person who did things the right way," Flatt says.
He's currently looking to buy a 14-acre tract of land behind his existing property of 16 acres in Dallas.
"Dogs can stay there as long as they need to," Flatt explains. "If they can't be adopted out, they'll stay there for life. And if they can get adopted out, as soon as one leaves, we'll get another one. That's my plan, man."
And if that plan works out, it will indeed be a better world for dogs who have already been through so much already.
A Flatt world.
Want to help Flatt and his all-volunteer organization achieve that dream? Consider making a donation to Friends to the Forlorn here.