Rescue Dog Is The Best Mom To Lonely Orphaned Fox
Fergie, a fox, was discovered by a Good Samaritan all alone in the Australian bush as a tiny baby.
The person who found Fergie wasn't sure what kind of animal what she was, but nonetheless took her to a local veterinarian, Rachel Parker, founder of Greener Pastures Sanctuary, a farm animal rescue, told The Dodo. A friend of Parker's ended up taking Fergie home and hand-raising the young fox herself, but in the end, didn't have enough space to keep her permanently.
"Considered a 'pest' animal in Australia, it was virtually impossible to find somewhere for Fergie to live out her days," Parker said, noting that foxes are invasive in Australia and threaten local wildlife. "After seeking permission [from our local shire ranger] to keep her, we were able to build a big enclosure for her and give her a home."
Since Fergie was the only fox at the sanctuary, Parker said, she began to grow worried that she would be lonely without the company of a close friend - and that's when she decided to introduce Faith, a rescue dog, to the 7-month-old fox.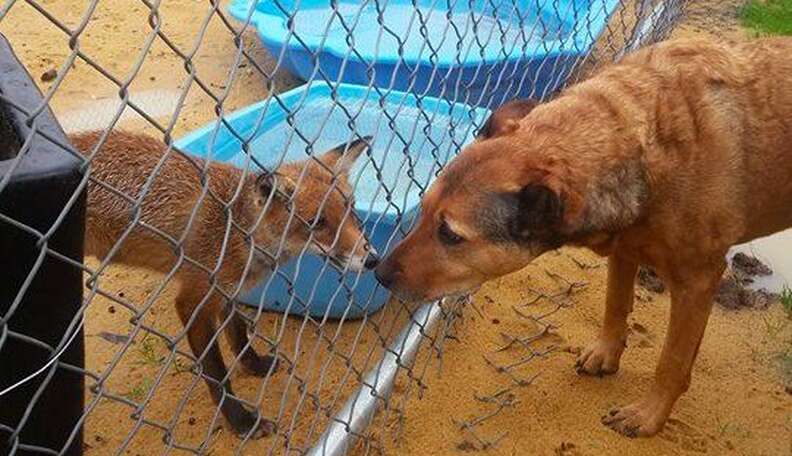 "Faith is 11 years old and has helped raise kittens, piglets and lambs," Parker said. "She was rescued after being brought in to be euthanized at the vet clinic I worked at. She was 12 weeks old at the time."
It only made sense that Faith, with her natural affinity for caring and endless patience, would make the perfect companion to Fergie's hyperactive antics and demands for attention.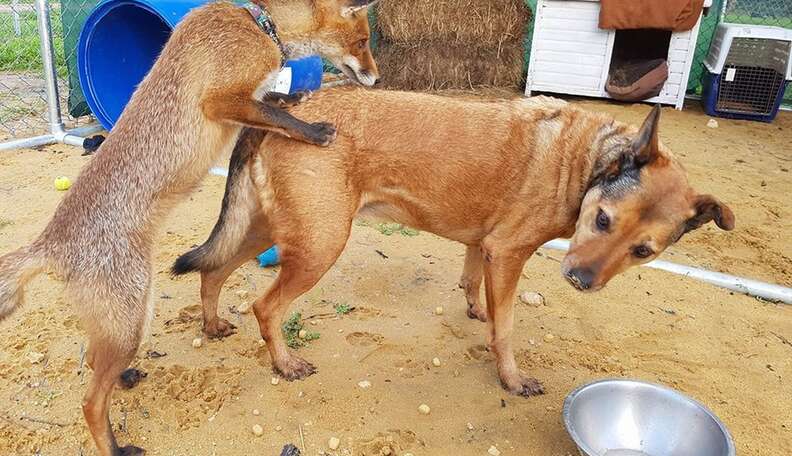 "Fergie is a million miles an hour," Parker said. "[She] just wants to run and play. Faith is more the 'sit quietly in the sunshine' type. Fergie hasn't given up trying to get her to play. She bounces around and dashes back and forth and Fergie will even pick up toys and take them to [Faith] with high hopes."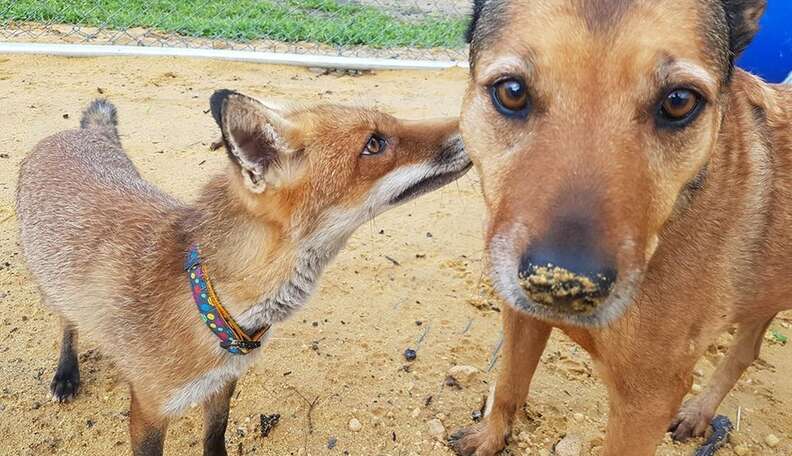 Fergie and Faith's relationship is still a budding affair and balancing act - but it isn't completely one-sided. Parker said that Faith does enjoy playing a round or two of "chase the ball" with Fergie.
"[Fergie] is only 7 months old and is still a naughty baby ... Faith's got her work cut out for her," Parker said, adding that she hopes some of Faith's zen will eventually brush off on Fergie.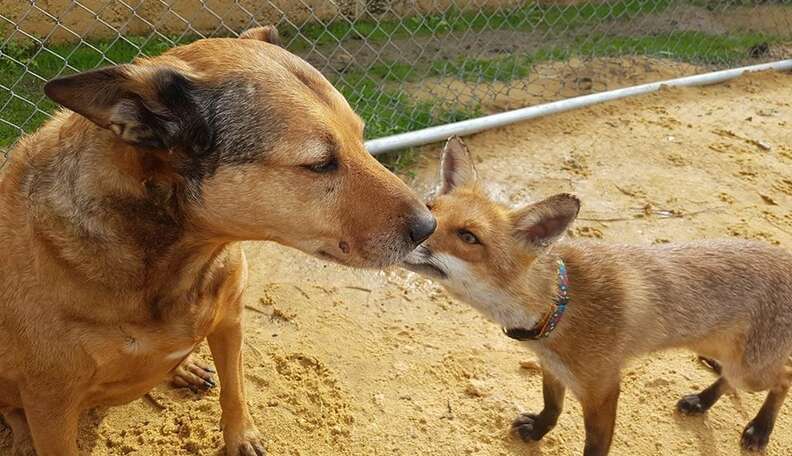 Watch this video of Fergie and Faith's playtime adventures: