Baby Deer On The Side Of The Road Was NOT Dead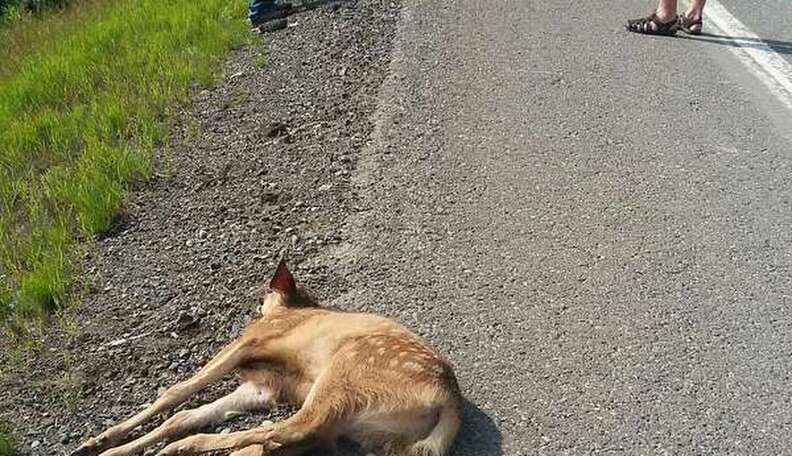 Also, using your high beams and staying alert can help prevent collisions with deer from happening in the first place.
As for the lucky little fawn who was hit the other day? She's slightly banged up but doing "surprisingly well," according to Langen.