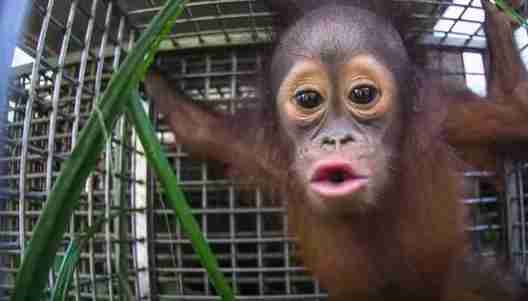 So he decided to protect them.
After watching over Ah Foo and Kabaco, and making sure they were both healthy for the journey, people at the rehab center put the mother and baby in crates and brought them to a safer place the orangutan family could call home, in Borneo.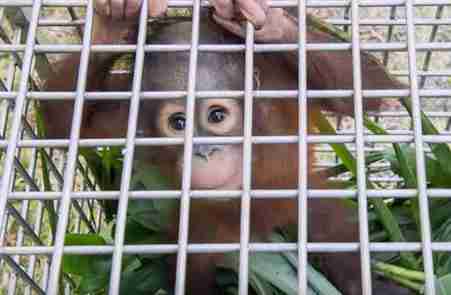 At first, the orangutans seem a little disoriented.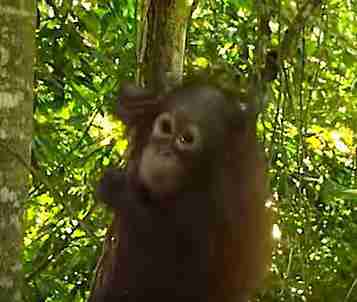 When released from her crate, Ah Foo nearly forgets about her baby as she rapidly climbs the nearest tall tree.
But soon she calmed down and helped carry Kabaco up to their new home in the treetops.