Farm animals just got a taste of mercy from voters in Massachusetts who decided animals deserve better.
In a bid to prevent cruelty to animals, Question 3, a measure that would end extreme confinement of farm animals, a common practice in big agriculture and factory farming, won by a landslide.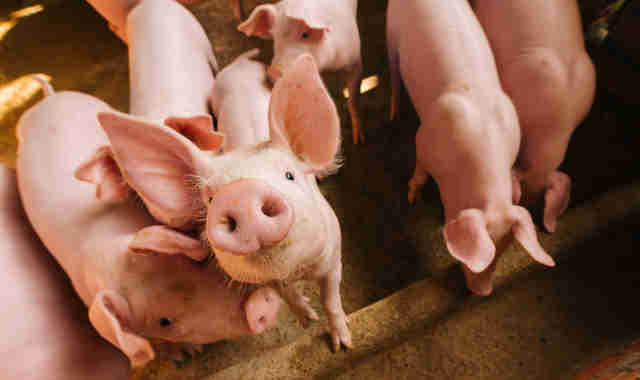 "Question 3's gargantuan passage in Massachusetts sends the strongest signal yet that the era of cage confinement for farm animals is coming to an end," Paul Shapiro, vice president of policy for the Humane Society of the United States (HSUS), told The Dodo.
Now, baby calves raised for veal, mother pigs and egg-laying hens in Massachusetts will "have enough room to turn around and extend their limbs." And meat and eggs sold in the state will be required to meet what's being called a "modest animal welfare and food safety standard."
Giphy
The landslide was clear on election night, with Question 3 winning by 78 percent to 22 percent.
"Massachusetts voters made history today by establishing common-sense rules against the extreme confinement of farm animals," Stephanie Harris, YES on 3 campaign director at Citizens for Farm Animal Protection, said in a press release.
"The American public has no tolerance for extreme confinement of farm animals," Wayne Pacelle, president and CEO of HSUS, said, adding that four anti-factory farming measures were approved nationwide in this election. In Oklahoma, for example, voters also overwhelmingly rejected a "right to farm" measure, which would have made regulating factory farming much harder than it already is, dealing a blow to pro-factory farming associations.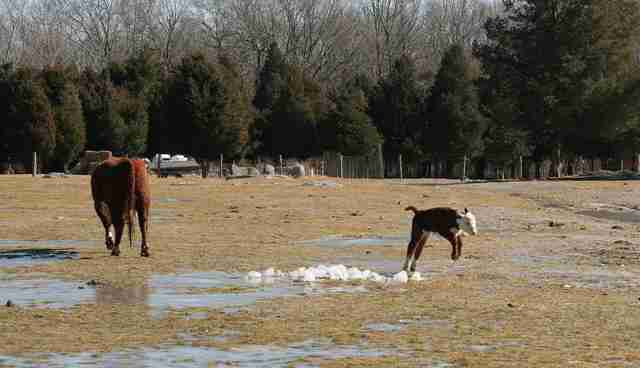 Not only will the lives of animals improve, but the measure will help ensure that all Massachusetts residents have access to affordable responsibly-produced animal products, which are also safer. Research shows that egg-laying hens stuffed into tight cages produce eggs with higher rates of salmonella than cage-free hens.