Lola was picked up as a stray in June. She was in bad shape - 16 years old, with cancer, and the little beagle had also recently suffered a stroke.
On top of that, Lola was having a hard time in the Maryland shelter, where she'd been waiting three months.
"She started to just kind of give up. She quit eating and eventually was just laying around," Kirstyn Northrop Cobb, shelter manager at the Animal Welfare League Queen Anne's County, tells The Dodo. "So I took her home."
Cobb has brought home other "fospice" animals through the years; she feels it's important that every one of them feel loved during their last days.
She hoped Lola would stick around a week. She hoped the dog would get a few more days to enjoy good food, comfortable beds and affection.
"After all, she wasn't eating, and we really felt that she just didn't have much more time than that," Cobb says.
Just three days in, though, Lola began to change for the better - eating more and moving around.
"She started to spunk up," says Cobb. "So we decided to just keep going with her for as long as she was happy."
Soon after that, it occurred to Cobb that Lola might like a trip to the beach.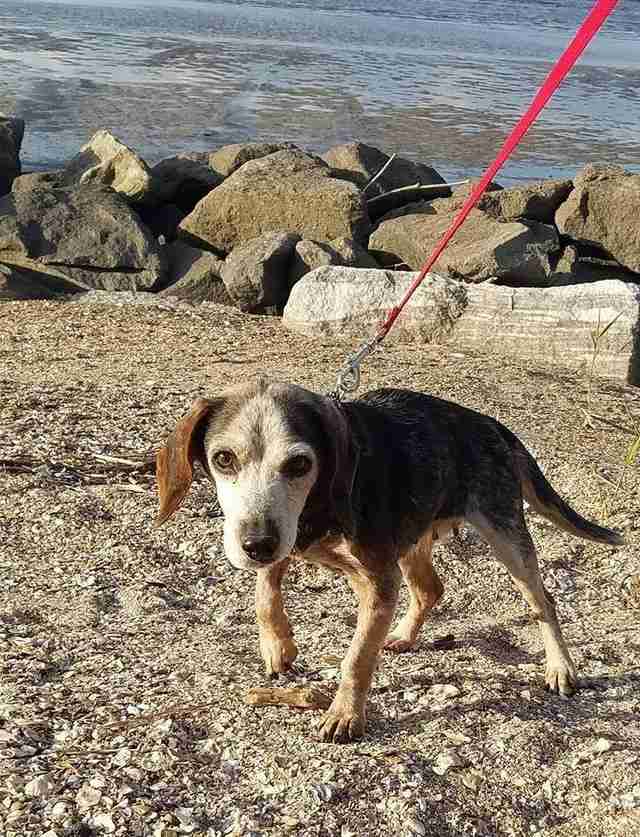 Lola did like the beach - so much that "I started thinking about other things that she might enjoy, so I basically started the bucket list for her," says Cobb.
The list was full of doggie pleasures: Eating french fries at a restaurant. Sleeping in her own dog bed. Exploring a state park. Wearing a comfy sweater. Dressing up for Halloween. Sniffing a bunny. Having a family.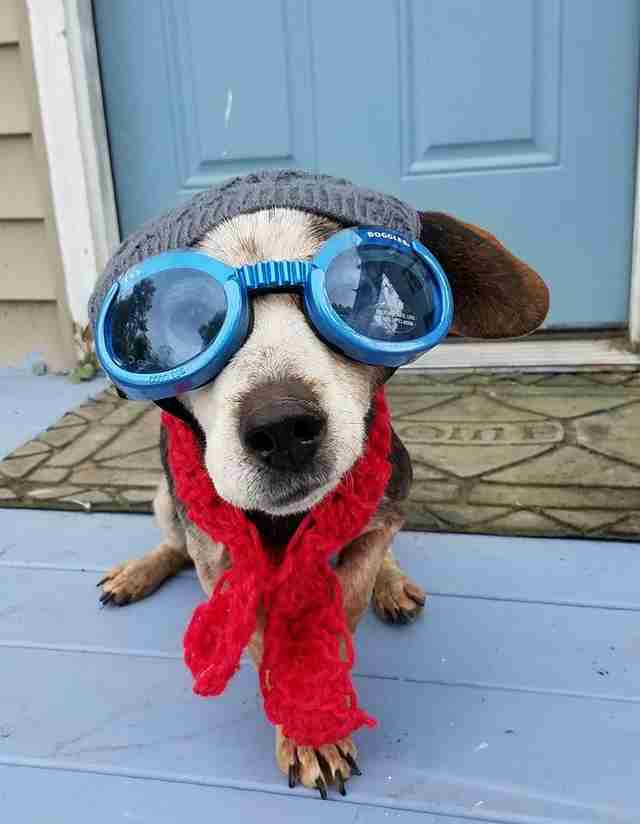 She's liked it all so much.
(Except for sniffing the bunny. Lola is, it turns out, terrified of bunnies.)
Now here it is, more than six months since Lola first turned up at the shelter.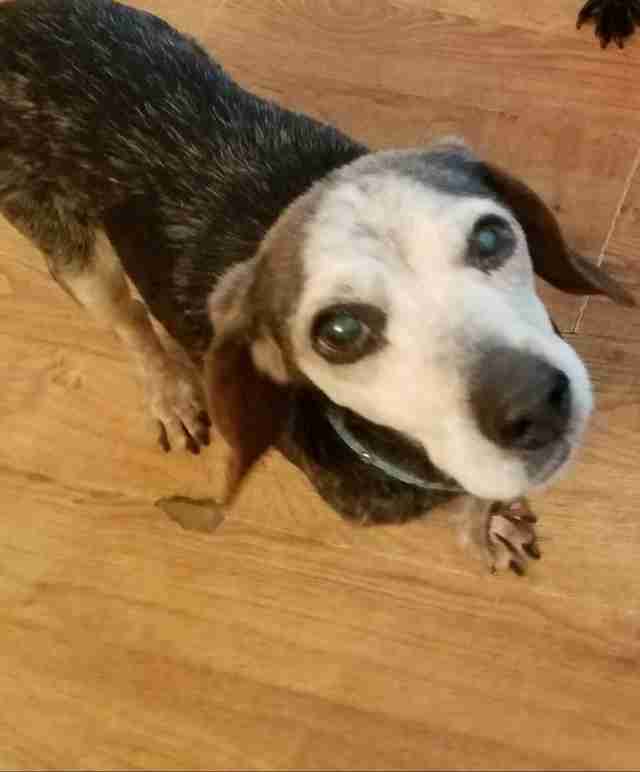 Lola's lived longer, and better, than Cobb had hoped for. (Which perhaps shouldn't be the biggest shock, since a "fospice" horse Cobb once took home wound up living another 12 years.)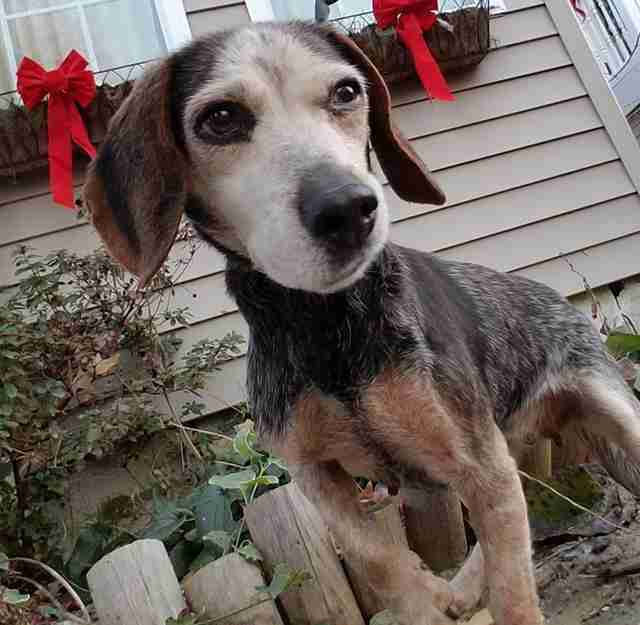 In any case, whatever the future holds, Lola has finished up her entire bucket list.
That means Cobb is in the fortunate position of coming up with a new list activities for Lola: pictures with Santa, Christmas presents to tear into, going to Starbucks for a puppuccino.
"So we will make those things happen!" says Cobb. "She is much better now, and super spunky. I think it's because someone gave an older dog a chance, and now she has something to live for."