Family Of Cats Lived In The Worst Place Until Someone Finally Found Them
Talin Aintablian, a woman who rescues cats in California, has always been able to help the kittens and cats she finds - until she found a family of cats living under a shipping container.
No one was sure exactly how long the cats had been there, but the kittens were very young and needed immediate attention. The area around and under the shipping containers was dirty and dusty, and inhaling all of that was definitely not healthy for the young kittens.
At a loss for what to do, Aintablian contacted Hope for Paws, a rescue organization in Los Angeles.
"I helped her rescue cats in the past, and she calls me from time to time when she faces challenging situations," Eldad Hagar, founder of Hope for Paws, told The Dodo.
When Hagar arrived, he immediately found a kitten who had already passed away, and knew he needed to work fast. He and Aintablian set about securing the adult cats in the family first ...
... but since the cats were feral and had likely been living on the streets their whole lives, they were not exactly thrilled about it.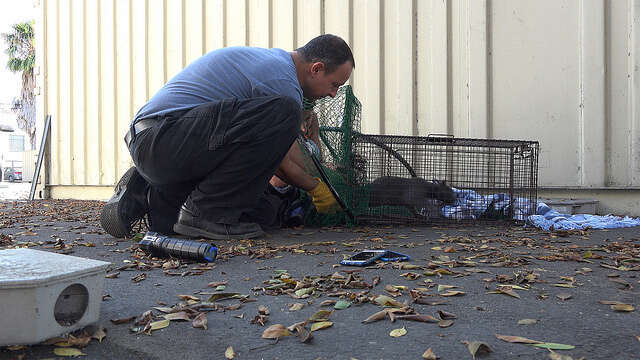 Two of the adults were able to be rescued safely, with little issue, but the mom and her kittens were tucked very far under the shipping container and therefore much more difficult to reach.
"There was no way for us to reach the kittens or the mom," Hagar said. "It was early in the morning, but I called my employees Lisa Arturo and JoAnn Wiltz and asked them to get out of bed early and bring me more specialized rescue equipment that I didn't have with me."
Once the other rescuers arrived, the group was able to save the mom - but her kittens were still trapped.
"It was very dusty, dirty, there were remains of dead rats and mice, and as I was pulling dirt out from under the container, I had to go slow so the kittens wouldn't suffocate from all the dust particles," Hagar said.
Finally, very carefully and with much patience, the three tiny kittens were extracted from under the shipping container and brought out into fresh air for most likely the first time in their young lives.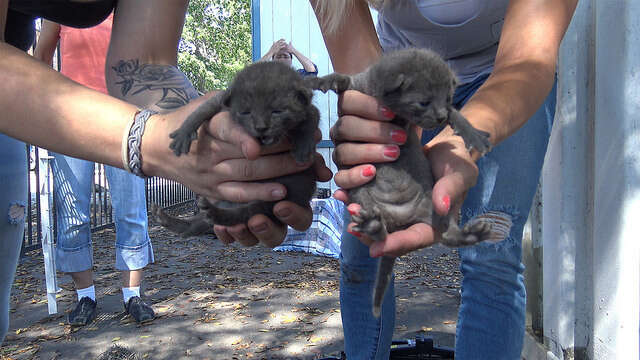 The entire family was quickly rushed to the vet to get checked out, and thankfully all came back negative for FIV (feline AIDS) and FeLV (feline leukemia), a big concern since they had been living on the streets. Since the adult cats were feral and therefore could not be adopted out, they were spayed, neutered and vaccinated, and then returned to their colony.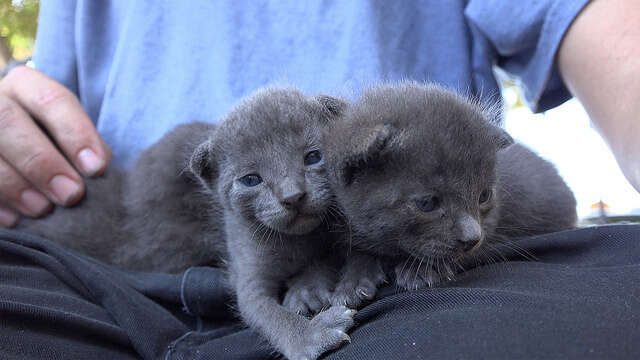 The kittens, however, are still young enough that they can eventually be adopted, and are currently being fostered, enjoying their time getting bottle-fed and being cuddled.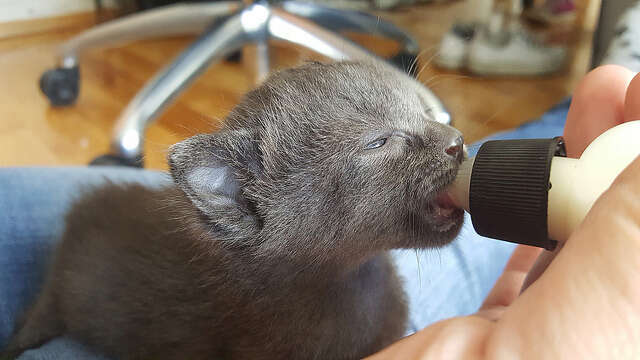 "The kittens are here in the office with us during the day," Hagar said. "Olive (Lisa's pit bull/boxer mix) is helping with the babysitting, and they are thriving!"
When the kittens are finally ready for their forever homes, their adoption will be handled by Room 8 Memorial Cat Foundation.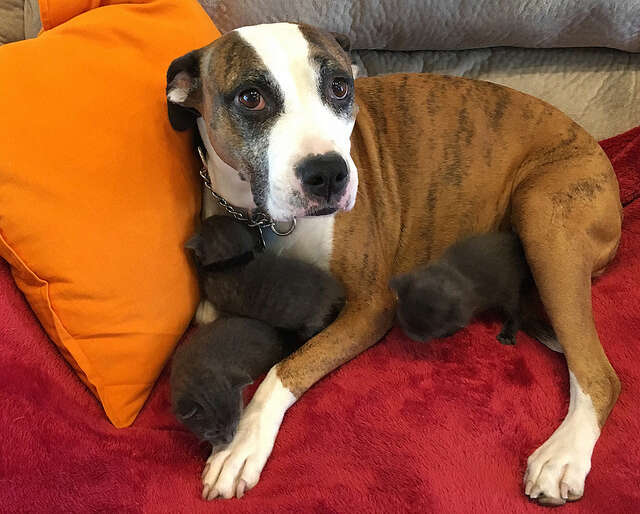 If you'd like to adopt an adorable kitten of your own, you can check out Adopt-a-Pet.com to get started.