Family Finds A Sweet Way To Honor The Dear Old Dog They All Adore
A mark that will last forever ❤️
Every day for past 12 years, the lives of Madison Best and her family have been much brighter than they would have otherwise been.
That's because, over a decade ago, they welcomed this sweet dog named Dixie into their hearts and home.
"She's been with me and by my side through all the good times and the bad," Best told The Dodo. "She has always been the best cuddler and playmate for the kids. Our two oldest daughters have grown up with her."
But now Dixie and her family share more than just a lifetime of happy memories.
Being an older dog, Dixie's coat of yellow fur has faded to white in places. However, there is one small feature that's remained unchanged since her puppyhood.
On Dixie's rear paw is a tiny patch of brown fur. Aptly, it's shaped like a little heart.
"[It's] the only mark she has on her," Best said.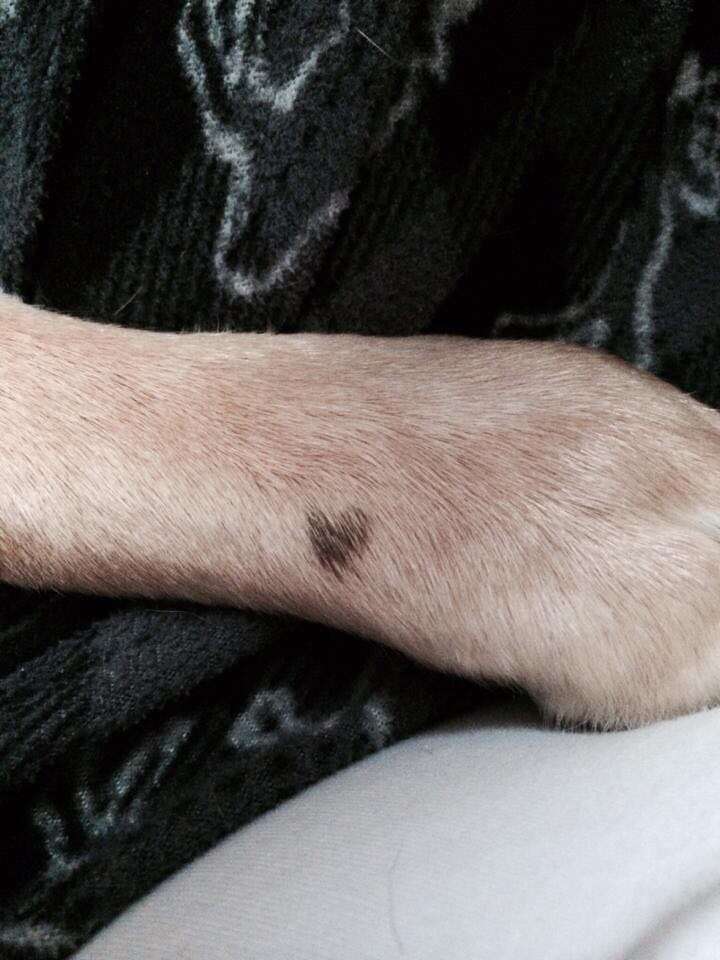 Best had been thinking it would be nice to honor Dixie in some way, but inspiration finally struck around her daughter's birthday. Having reached the right age, she'd hoped to get her first tattoo — the subject of which was something near and dear to the whole family.
"We decided what better tattoo to get than to get Dixie's heart?" Best said.
The tattoo turned out so nicely that Best and her other daughter decided to get one on their "paws" too.
It was the sweetest way to honor the pup they love so much.
"She's our best girl," Best said. "We are so proud to finally match her little heart."
Just by being her sweet self, Dixie has left an indelible mark on her family — now, both inside and out. For Best, it's only fitting.
"Everyone says they have the best damn dog, but she's the best damn dog," she said.
Cute Dog Toys Shaped Like Your Favorite Foods
We may earn a commission if you purchase from our links.