An abandoned pit bull was living on the streets, all alone - until someone finally noticed her.
Hope for Paws, a rescue organization in Los Angeles, got a call from the Contreras family, who had found the pit bull, Mandi, living in an empty lot.
She was all alone with no one to take care of her, and the family couldn't just leave her there - so they decided to build her a shelter and bring her some food until someone could finally come to rescue her.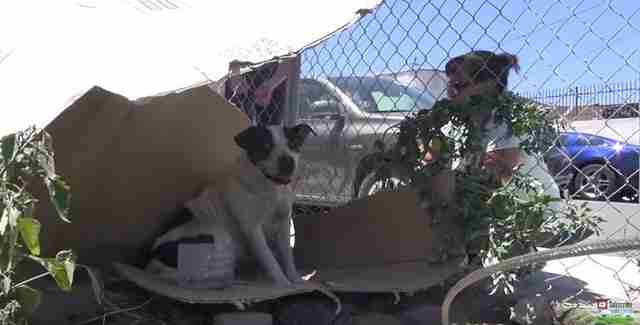 When rescuers with Hope for Paws arrived, Mandi was pretty terrified, but the family who had been caring for her was there too, which seemed to provide her with a little reassurance.
While the family talked to her, Eldad Hagar, founder of Hope for Paws, was able to slowly slip a leash around her neck. For a moment she was startled, but she soon relaxed again, as if she knew that her days living on the streets were coming to an end.
Hagar reached out and tapped Mandi with a jacket, just to make sure she was willing to be touched ...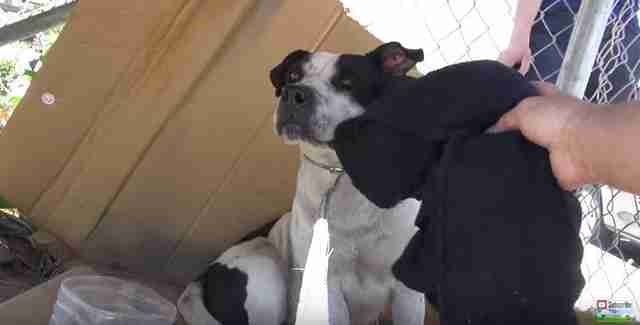 ... and she absolutely was.
Hagar brought Mandi into his car, and drove her away from her life on the street forever.
After being cleaned up and treated, Mandi went to her foster home, and is now still waiting for a new family to come and find her. If you'd be interested in adopting Mandi, contact Doggie's 911 Rescue for more information.
Check out the full video of Mandi's rescue below: