As their name would suggest, lovebirds love to look good. Apparently, one of the ways they do this is by dressing up a bit. And when you've got lots of material just sitting there, why not use it?
Lovebirds often use strips of newspaper to supplement their plumage.
It's simple: Just shred ...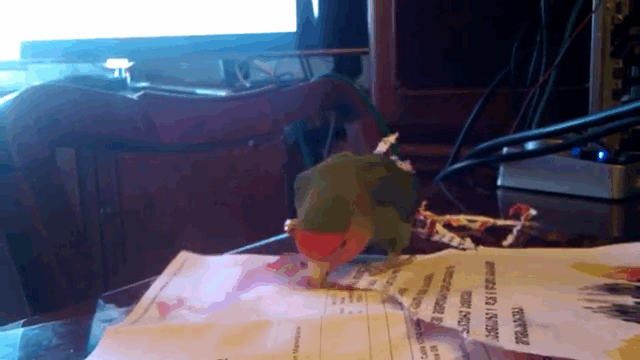 Only the best materials will do.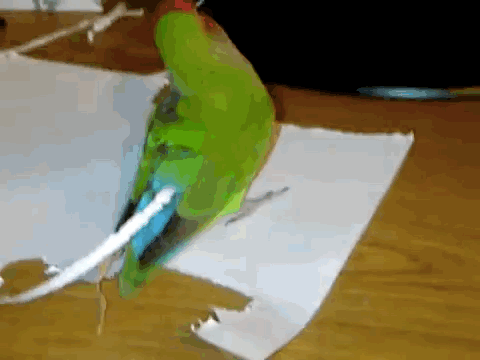 And quantity doesn't hurt, either.