A handful of "Valentine's Day cat-punching event pages" popped up on Facebook in the middle of February, but Facebook initially declined to take the pages down. Rather, it called the posts "dark humor" that, though upsetting, did not violate the company's standards or the law.
Facebook's hate speech policies attempt to distinguish "between serious and humorous speech." This wasn't the first time, however, some users disagreed with the company's determination that a page promoting animal cruelty - satire or not - was funny.
"Look, getting punched in the face is not funny," is what this kitten would say if cats could talk. clevergrrl/flickr/cc by 2.0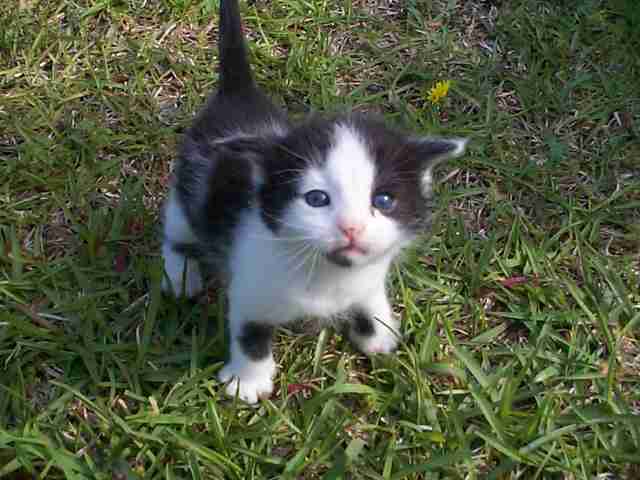 A petition against one cat punching page garnered 30,000 signatures, and the petition's creator told USA Today the page included a video of animals being set on fire. After an additional review, Facebook reversed course and pulled the punchers' plug.
Andrew Souvall, a Facebook representative, confirmed with The Dodo that the page was "removed for violating our standards." Facebook declined to elaborate on which standards those were, but its community guidelines bar graphic content "shared for sadistic effect or to celebrate or glorify violence."
The guidelines also prohibit depictions of self-harm, threats and harassment, but do not mention animal cruelty, as this two-year-old (now closed) Change.org petition noted. The petitioner cited pages like "Dogs Suck" and "I Hate Pit Bulls," which no longer appear to be active.
When it comes to animal cruelty, Facebook has a history of initially keeping pages active, then removing them in response to criticism. Last year, a page promoting a dog fighter and his dog Chiko, for instance, was at first not removed "for containing credible threat of violence," despite graphic videos of the dog tearing into his victims. Later it was found to violate standards and removed. In July, Facebook also took down photos of 19-year-old hunter Kendall Jones posing with dead animals, including rare species like a rhinoceros and elephant - after more than 300,000 people signed a petition asking them to.
The Humane Society of the United States urges people to report animal abuse on social media. Cruelty in YouTube videos, for instance, can be flagged, and HSUS also has a form to report animals being harmed anywhere on the web.
Regardless of whether the original cat punching event was the creation of a "well-known troll," as the Daily Mirror put it, or the work of someone who harms real animals, we can all agree it's not something that deserves a Facebook page. Let's look at some kittens drinking milk from a pail instead:
These kitten are safe from fists and internet trolls, and all is right in the world. vasenka/flickr/cc by 2.0