People Are Breeding Tigers And Selling Them As 'Pets' Online
"I have 3 tiger cubs for sale," one online ad, which went up earlier this year, reads. "Friendly with humans and other pets."
The location of the animals? Concord, California.
This isn't an anomaly. Over the course of just three months this year, at least 3,706 exotic cats, primates, wolves, snakes and other wild animals were listed for sale - as pets for American households.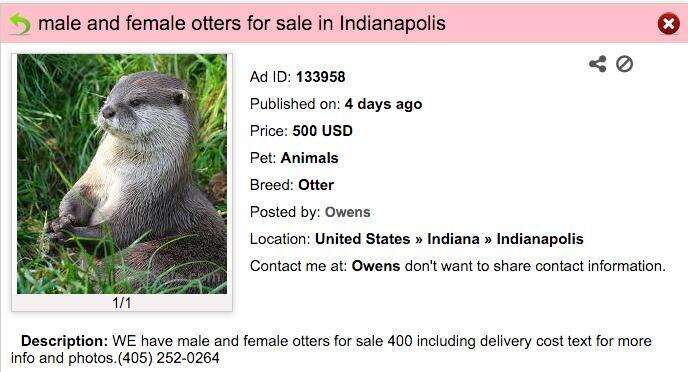 The ads for 603 primates, 335 exotic cats, 439 canids, 263 snakes and many other exotics came from 49 states and Washington, D.C. Many were babies (55 percent) being sold by breeders after being taken away from their moms.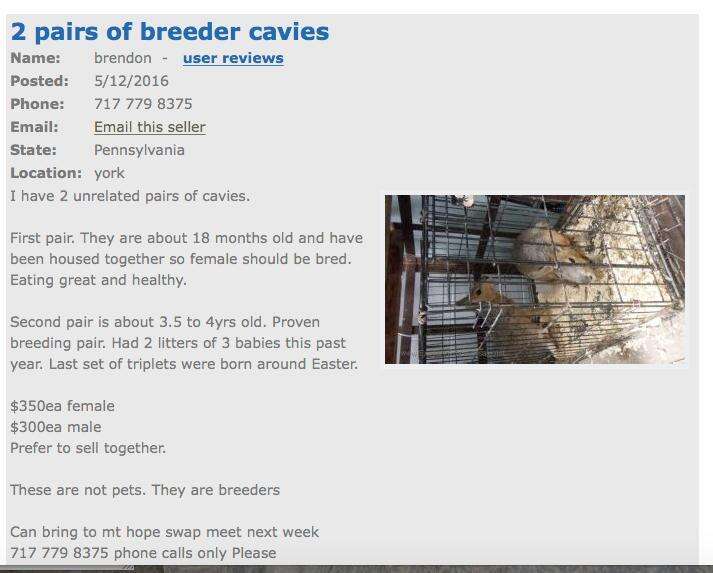 "Online ads have made the dangerous and cruel exotic pet trade easier than ever before," Adam M. Roberts, CEO of Born Free USA, said in a press release. "People are purchasing 'pet' monkeys, tigers, wolves, snakes, and more with one quick click."
"It is shockingly easy to purchase exotic animals online, and the proliferation of online sales has facilitated the delivery of exotic animals to untrained people who are ill-prepared for the responsibility of caring for them," Roberts said.
Rarely did the ads offer advice on animal care or welfare. The history of where the animal came from, plus health and behavior reports, were also lacking in the vast majority of cases.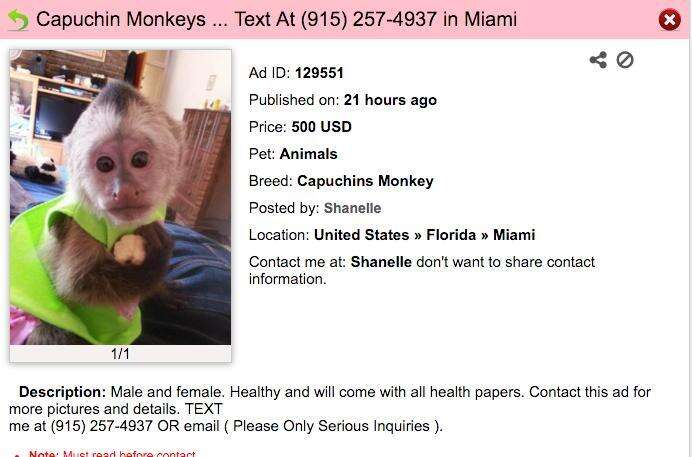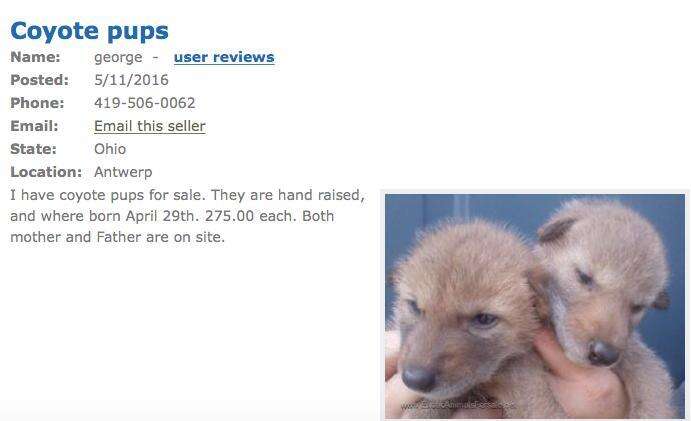 Often, the animals are dumped at roadside zoos once they've grown up and become too difficult to handle, or they wind up abandoned - or even dead.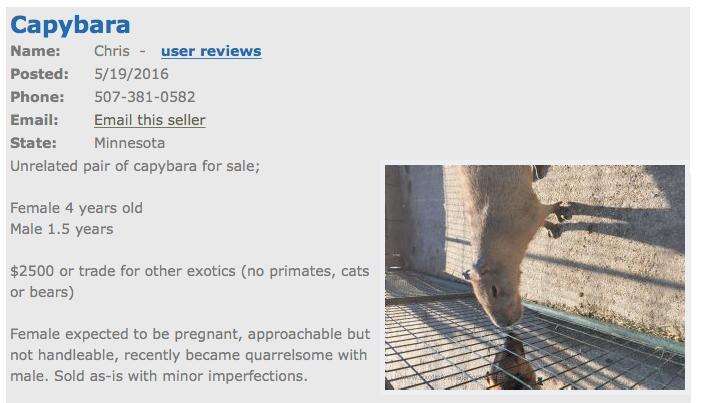 "The patchwork of exotic animal laws allows breeders, sellers and owners to perpetuate a trade with very minimal oversight," Roberts said. "Despite claims made by exotic animal breeders, not one of these animals is 'tame' and their needs cannot be met in captivity."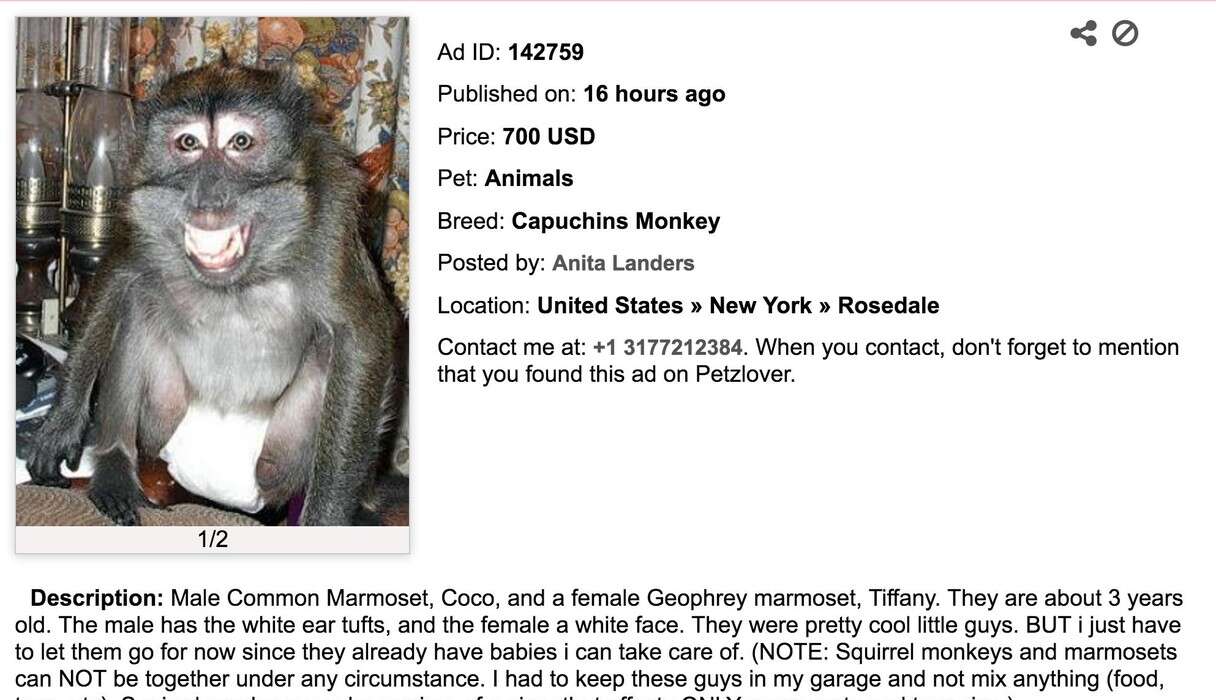 For the complete report, click here.
To urge your state to strengthen its laws against exotic pets, find contact information for your state lawmakers here. To support Born Free USA, click here.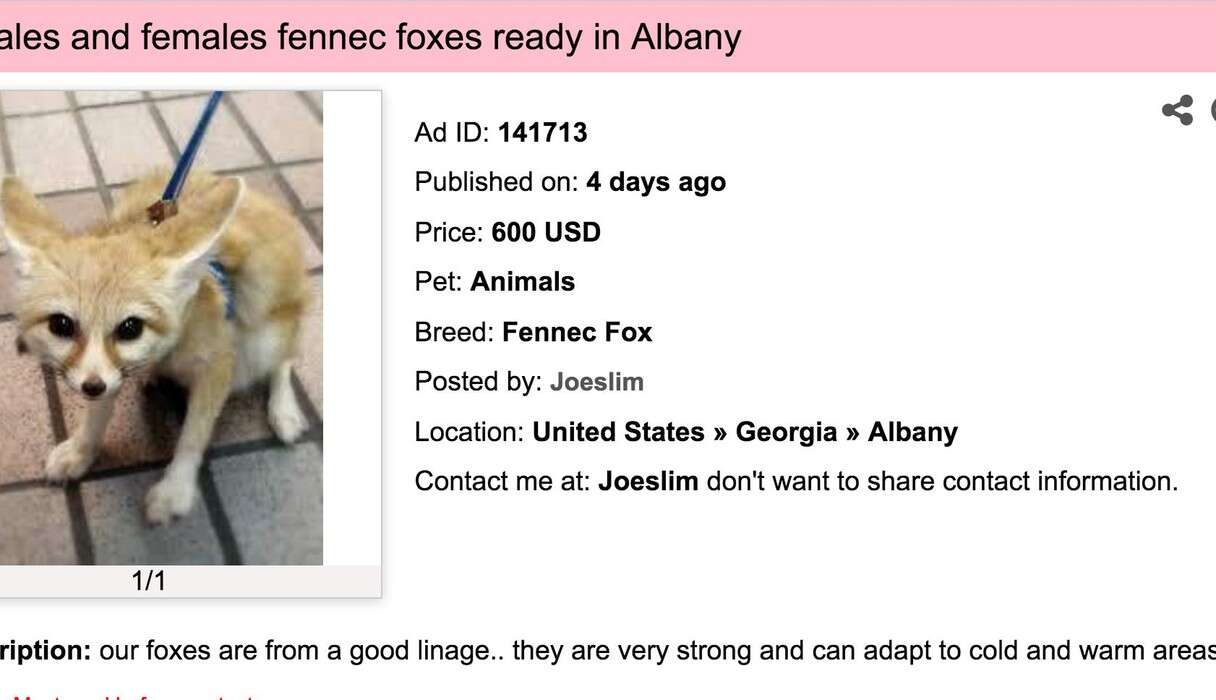 The websites investigated by Born Free USA - exoticanimalsforsale.net, hoobly.com, usfreeads.com, and petzlover.com - did not immediately reply to The Dodo's request for comment.
Update: Petzlover.com replied to The Dodo with the following comment: "Our team has discussed about this problem and took decision to add special warnings and advice to the buyers of exotic animals and it will be added within a maximum of one month time."