600 Stressed Birds Are Being Kicked Out Of Their Home
For more than a decade, the World Parrot Refuge took in unwanted, neglected exotic birds - many of them untamed - while proudly calling itself "a home for life."
But that turned out to be untrue.
When owner Wendy Huntbatch died in February, she left the Vancouver Island, British Columbia, property with a tiny budget and a sea of expenses .
The place had also been overrun with good intentions.
"There were over 600 birds there in a rat-infested building with numerous, numerous health issues," Jenny Tamas of Greyhaven Exotic Bird Sanctuary, a charity on mainland British Columbia, tells The Dodo.
"I think she started out with good intentions. She started out with just taking the wild birds and trying to put them in a situation where they would be able to live cohesively. But it had become a collecting situation."
To make matters even more stressful, the property owner, who could no longer sustain the operation, has given the birds until August 1 to find a new home.
But the birds have since found passionate allies in Greyhaven along with veterinarian Anne McDonald, who specializes in avian medicine at Vancouver's Night Owl Bird Hospital.
"She's been treating numerous birds both on the mainland and at the refuge," Tamas says.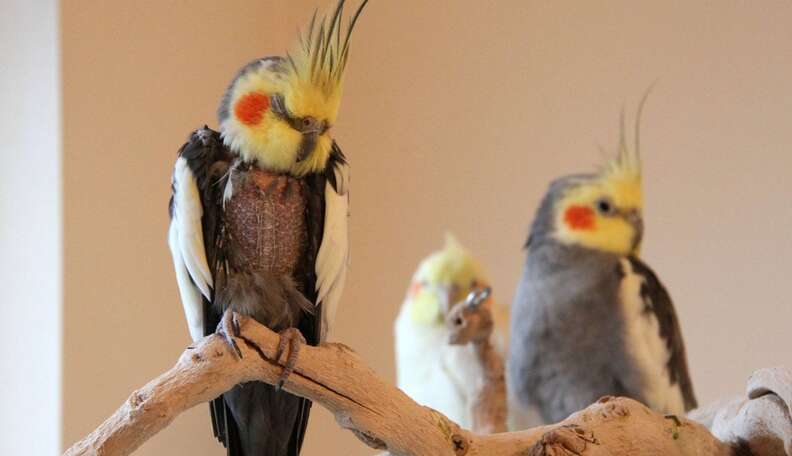 Still, staffers at Greyhaven have a daunting task ahead of them. In addition to the sorry state of so many birds at the dilapidated former sanctuary, they have to find new living spaces for them in just weeks.
Greyhaven hopes to succeed by rehoming as many birds as it can, while finding a space for the rest of the birds to live out their lives.
"We're going to have to find a building," Tamas says. "In fact, we've got a lead on one now. We don't believe in euthanasia."
But the road to rehoming so many exotic birds - the drive is being reported as the biggest bird adoption the country has ever seen - is paved in peril.
The last thing these rescuers want is for the parrots and cockatoos to fall into the wrong hands. Again.
"Unfortunately, there are breeders who would like to get their hands on these birds and we are against breeding. We are absolutely against it," Tamas explains.
To guard against it, the sanctuary will put potential adopters through rigorous interviews.
"We're going to have to do a massive screening," Tamas says. "It's not going to be a free-for-all for birds.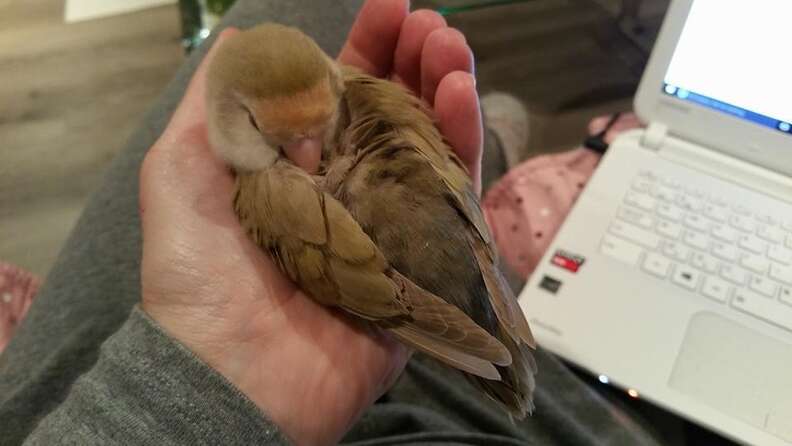 The group boasts an education department to help potential adopters understand the responsibilities of bird ownership. And staff visits the homes of potential adopters and follows up as well.
"We have to find out if the bird even likes him," Tamas explains. "Birds sometimes choose people and they sometimes do not choose people. Just like us. You don't want to be paired up with somebody you don't like."
Think you might be able to help? These birds will be available for adoption only in Canada. But if you live elsewhere and would like to support Greyhaven's efforts to find a new property for many of them, consider making a donation here.