San Francisco Votes Unanimously For Sweeping Circus Animal Ban [Updated]
<p> Shutterstock </p>
<p> Shutterstock </p>
UPDATE 4/21: The San Francisco Board of Supervisors has passed the measure in its final vote on Tuesday.
Wild animals will no longer suffer in San Francisco circuses.
On Tuesday, the city's Board of Supervisors voted unanimously for a measure that aims to "protect wild and exotic animals from cruel and inhumane treatment and to protect the public from the danger posed by the use of wild and exotic animals for entertainment." The new ordinance will appear before the board once again for final approval next week.
Board supervisor Katy Tang, who proposed the ban last March, said that the group wanted "to address the inequalities for a population that can't speak for themselves," reports the San Francisco Chronicle.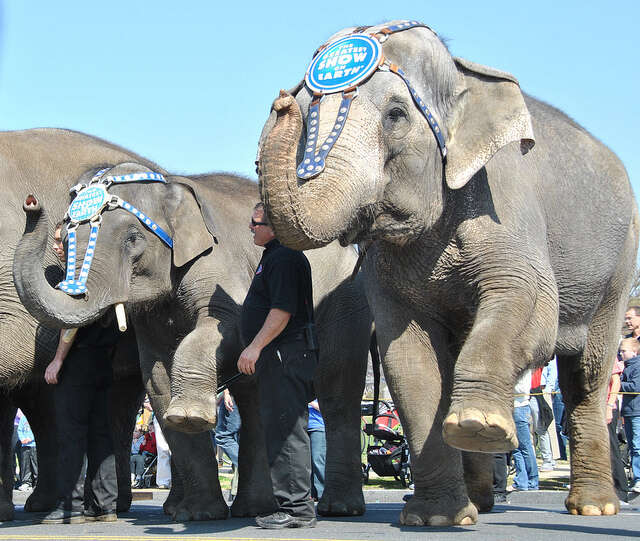 The sweeping ban includes any exotic animals used in entertainment, from elephants and lions to seals and ferrets. It covers circuses and the motion picture industry, meaning that no film made in San Francisco can feature wild animals.
Meanwhile, other major U.S. cities are passing measures to keep exotic animals out of circuses. Los Angeles, Austin and Oakland have passed bans on the use of bullhooks, or sharp metal sticks used to control elephants - which are needed to coerce elephants into performing. And in other countries, even more is being done: Austria, Croatia, Greece, Malta and others have all passed nationwide bans on performing exotic animals in circuses.
Back in San Francisco, California's fourth-largest city, The Chronicle reports that Tang is only gearing up: she's seeking statewide and national bans next.
See this page for more information on how to help get exotic animals out of circuses.