Exclusive From "The Cove": Raw, Unedited Footage Of Taiji Dolphin Slaughter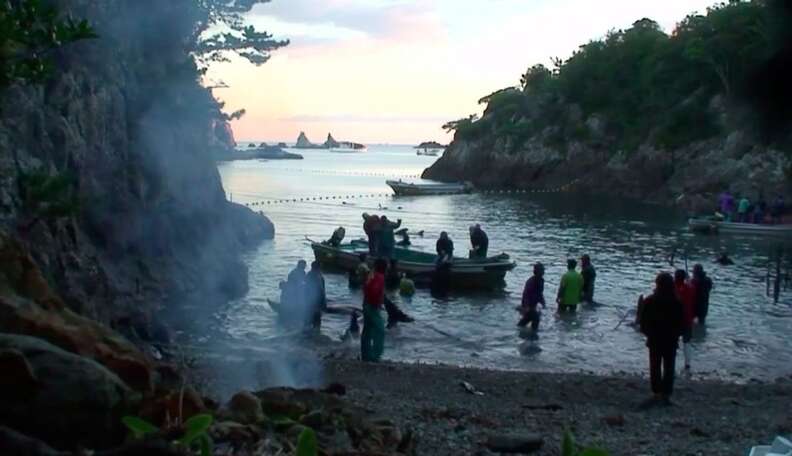 Louie Psihoyos, the Director of the Academy Award-winning documentary "The Cove" and the Oceanic Preservation Society, has released raw, unedited footage of the dolphin slaughter in Taiji, Japan, as part of a response to a Newsweek story that challenges the veracity of the documentary, and included claims the filmmakers created the "lurid" bloody water of the dolphin hunt "with special effects."
The graphic videos, embedded below, show the dolphin slaughter from four different camera angles.
[Warning: Some may find these images disturbing]
This footage was captured in Taiji, Japan by OPS for the film The Cove. It is the full tape, has been unedited and unaltered.