10 Things Wrong With The New SeaWorld-Funded Propaganda "Blog"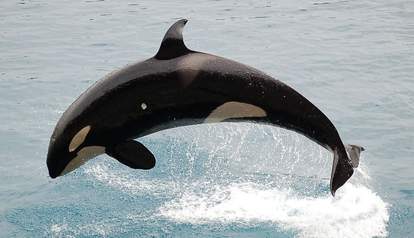 In the wake of the recent PR disaster incited by the film "Blackfish," SeaWorld has gone on the offensive yet again. The company has supported the roll-out a new website called "Awesome Oceans," a blog that fronts as a mix of viral videos and commentary, but skews entirely toward propagating marine mammal captivity and SeaWorld claims. SeaWorld announced the new project in an email yesterday.
Here's a countdown of 10 of the worst things wrong with the site:
10. Big-time conflict of interest.
While the site is billed as an "independent ocean news website," it is partially funded by SeaWorld Entertainment, Inc. (market cap at $2.6 Billion) -- meaning it's not "independent" at all considering they are "reporting" on issues that concern the company that owns and runs the site.
9. No accountability.
There are very few bylines on the articles, and when they do appear they are often just first names, like "Laurie A" or "Emily" or "Sea Dog."
8. The editor-in-chief also owns a marketing company with 8 clients -- including SeaWorld.
Eric M. Davis is neither a conservationist nor a journalist. His LinkedIn profile lists him as an "experienced marketer with extensive SEO," and has worked for travel sites like TravelClick and Hilton Worldwide. His Facebook page lists him as the owner of Purple Moon Media, a "revenue-focused destination marketing" firm whose clients include SeaWorld.
Purple Moon's client list: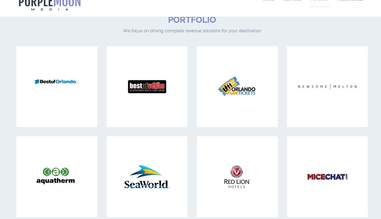 7. No objectivity.
If an actual byline does appear, like this post on how to interact with cetaceans, it's credited to SeaWorld employees like Renee Deveney, an "Educator at SeaWorld Orlando"or Mike Madsen, who is another employee of Purple Moon (the firm that lists SeaWorld as a client). Madsen wrote several posts for Awesome Ocean and is a co-host of the "Unofficial SeaWorld podcast" -- though he is also vice-president of sales at Purple Moon media.
6. No transparency.
It's unclear just how much stake SeaWorld has in the blog, but its "About" page reads:
"We want to thank SeaWorld for believing in this project. Their small start-up investment made our dream a reality. We hope that others who have a similar vision will consider contributing as well."
5. SeaWorld propaganda runs rampant.
Notably, every page features a not-so-helpful reminder about why SeaWorld and marine parks that keep captive marine mammals are great.
4. They are already resorting to hit pieces.
The site published an attack piece on Cher, who regularly tweets about "Blackfish," calling her a "monkey at a keyboard" and taking digs at the language in her tweets.
3. The site is a mouthpiece for SeaWorld.
One story is an unabashed ad for the Unofficial SeaWorld podcast, a source for "latest news, rumors and information" about SeaWorld -- featuring interviews with trainers and administrators. The first episode was held in honor of the July 4th celebration at SeaWorld -- an event that has been called out for its harmful effects on both wildlife and captive marine mammals.
2. It's blatantly pro-captivity.
One story even tries to claim that whale watching -- in general -- is a bad idea:
"Evidence has been mounting lately that whale watching from boats is not a good idea, and this incident reinforces that view. A sincere whale watcher can always choose to go to SeaWorld or other AZA accredited marine mammal institutions where whales and watchers are kept a safe distance apart."
While whale watching is not always done right , encouraging people only to pay to see captive whales is not a better course of action.
1. It's downright fictional.
One story, titled, "We Have Uncovered PETA's Playbook And It's Scary As Hell" presents what looks like a confidential memo from a PETA memo to its staffers, but the post is 100% fake. The author even admits to forging the whole thing, saying, "we totally wrote PETA's playbook ourselves because we know this is exactly what they are thinking." Great journalism, guys.
BONUS: SeaWorld claims no actual connection to the website.
SeaWorld told The Dodo in an email about their affiliation with the site:
SeaWorld was proud to provide the organizers of AwesomeOcean.com a small start-up grant. We have no influence over the site's content. AwesomeOcean.com was conceived by people who share SeaWorld's passion for conserving the environment and learning about and drawing inspiration from the fascinating animals that inhabit our oceans. AwesomeOcean.com serves as a reminder of the overwhelming public support that exists in the U.S. for accredited and professionally operated zoological institutions like SeaWorld.
SeaWorld and marine parks profit off keeping orcas and other marine animals in captivity -- despite evidence that captivity not only induces unnatural behaviors in whales, but also endangers trainers. Join us in pledging never to visit SeaWorld or other marine parks until they empty their orca tanks.