Every Animal In This Shelter Was Just Adopted
Someone donated $5,000 to make it happen.
Sometimes, a little act of kindness can go a VERY long way, as one animal shelter learned when it received a donation that changed everything.
Last Thursday, the Forsyth Humane Society in North Carolina received an anonymous donation of $5,000 - enough to sponsor the adoptions of every single animal in the shelter.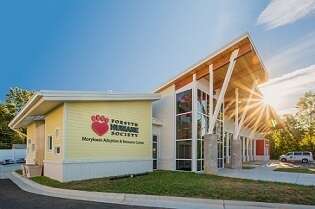 The shelter staff couldn't believe it when they heard the news, and neither could the community. The donation inspired people to welcome an animal in need into their homes, and on Friday morning, a huge crowd of people gathered to wait outside the shelter doors in order to do just that.
"To be able to walk into work Friday morning and see a line of excited people waiting for our shelter to open was spectacular," Alex Watkins, marketing coordinator at the Forsyth Humane Society, told The Dodo. "The fact that this is one less barrier to get more animals out of the shelter and into homes was truly a Christmas miracle in our eyes."
Over the course of the day, everyone interested in adopting met with one of the shelter's adoption counselors to make sure their home was the right fit for a pet. If the counselor determined they were a good match, they were able to take home their new furry friend that day.
By the end of the day on Friday, 30 adoptions were finalized thanks to the generous donation. The shelter was then closed Saturday through Monday for the holidays, and by the end of the day on Tuesday, the shelter was completely empty.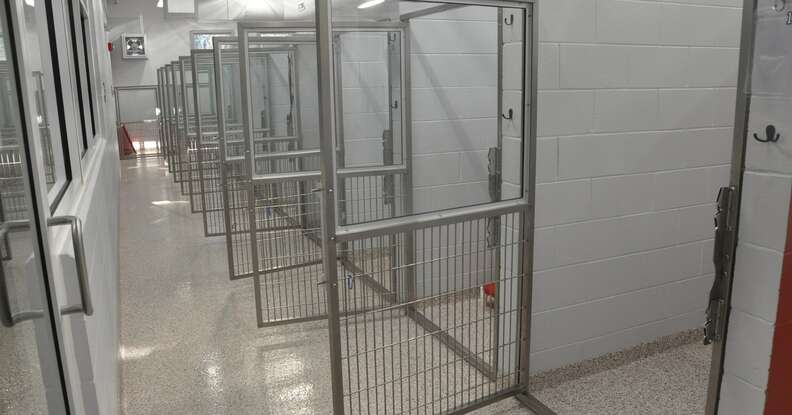 Staffers were overjoyed that all of their animals received loving homes for the holidays, and celebrated by climbing into the empty kennels themselves. Some of the animals who were adopted had been waiting for quite some time, and everyone was so grateful that their wait was finally over.
"It is always an emotional experience when one of our longer-term residents finally goes home," Watkins said. "Two of our cats, Donald and Pocahontas, who had been with us since August, finally found their families, as well as our blind Australian shepherd, Spots, who had been here since right before Thanksgiving."
Of course, the shelter didn't stay empty for long. After celebrating, the shelter welcomed 28 animals from county shelters and other rescues on Wednesday. Staffers expect the shelter to be back at capacity by Friday, so they can continue trying to find deserving animals loving homes.
"Thank you again to our anonymous donor; we promise to not stop working until they ALL have a home," Watkins said.