Ethiopia burned a pile of more than 6 tons of ivory on Friday, becoming the latest in a growing list of countries to do so. The tusks and trinkets were all confiscated over the past 30 years from poachers in the country or in transit at Addis Ababa's Bole International Airport. When the fire stops smoldering, an elephant memorial to the some 556 elephants that the ivory represents will be built.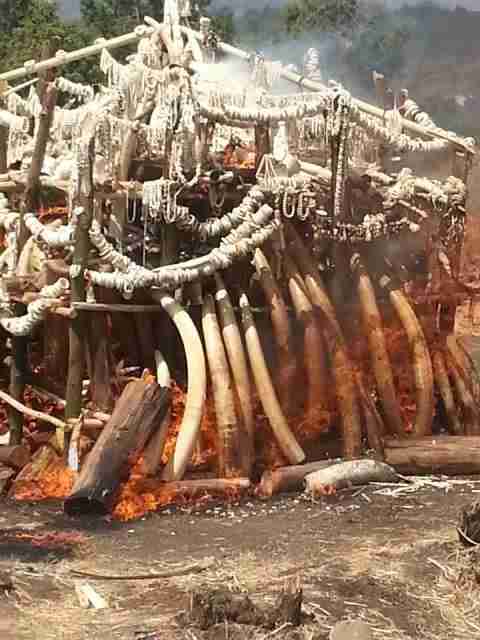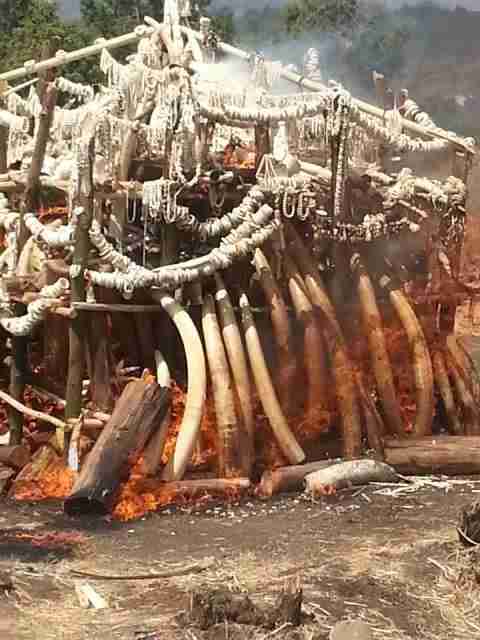 Ethiopia contains eight herds of African elephants, in total an estimated 1800 animals. Addis Ababa has long been considered a hotspot for the international ivory trade, and the country has lost about 90 percent of its elephants since the 1980s.
But the ivory burn - and a plan for increased enforcement on ivory trafficking in the country - could help lessen that reputation.

"If we allow our elephants to be killed, not only will we betray our heritage, but we will impoverish ourselves and future generations. This will not happen on our watch," said the country's Deputy Prime Minister, Demeke Mekonnen Hassen, before setting the pile ablaze. "Our message is simple - the ivory trade must stop."
He also called on other African countries, namely Botswana, Chad, Gabon and Tanzania, to burn their ivory and join the Elephant Protection Initiative (EPI) "to secure a future with elephants." The EPI, a collaboration between governments and NGOs, requires governments to maintain the international ban on ivory trading for at least 10 years, close domestic ivory markets and destroy ivory stocks or take them off the market.

With a staggering 100,000 elephants slaughtered in Africa over just 3 years, the move is sorely needed.
See this page for more information on how to help stop poaching.