Story Behind The Shot: Ethereal Photos Of Deer In The Mist
[Editor's Note: This story is part of our Story Behind The Shot series. Got a great shot? Got a great story? Join The Dodo and tell us about it.]
I'm lucky to live quite close to Richmond Park and with fog, mist, frost there is always a sense of mystery: you never know what you'll get.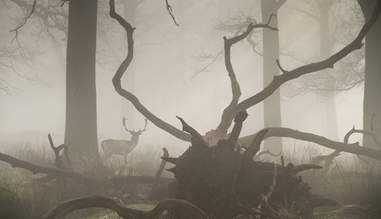 These pictures were taken in the morning, in December 2013 and January 2014. I walk and walk 'til I find visually attractive setting. The photo with big tree root was a wonderful moment. There was no deer in sight. I was simply fascinated by the fallen tree roots and the soft morning light. Then all of a sudden a lone deer walked by. I managed to capture the moment. Mornings like these are uplifting.
I don't think they hear me. If they do, it doesn't seem to alter what they're doing. I do try to keep very quiet -- the results are much better if the deer are just going about their normal business, undisturbed.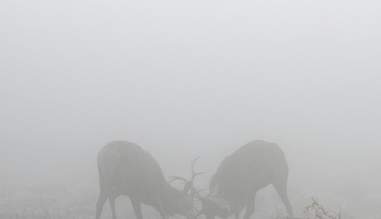 It's great to be close to them. There was one occasion not long after the "Fenton" YouTube video when I was walking in the park with my partner and our five-year-old, and a dog started chasing a herd of deer that split in to two and came at us from each side (bit of a stampede with). My partner legged it -- so it was me and the kid. That was a bit scary. The owner recovered dog and order was restored.
(See more photos below, and see the whole photo set here.)