Tragic Tale Of 1930s Orca Shows U.S. Has Long Mistreated Whales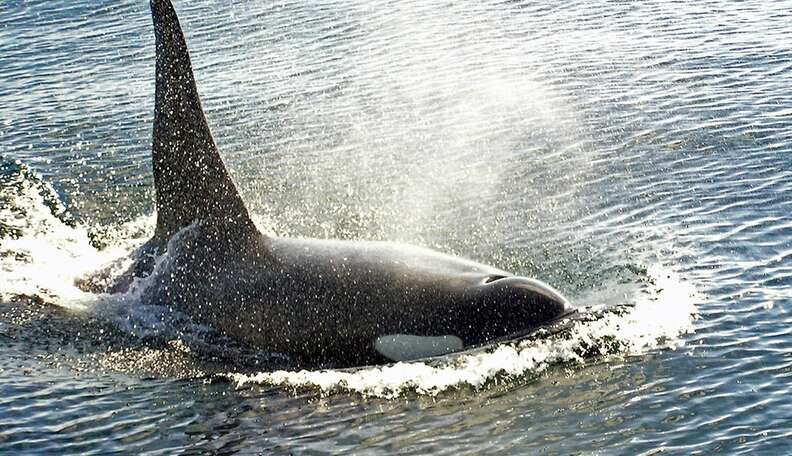 <p> <a href="https://www.flickr.com/photos/ephotion/255115491/sizes/m/"><u>ephotion/flickr/cc by 2.0</u></a> (not a photo of Ethelbert) </p>
<p> <a href="https://www.flickr.com/photos/ephotion/255115491/sizes/m/"><u>ephotion/flickr/cc by 2.0</u></a> (not a photo of Ethelbert) </p>
Nearly a century before Tilikum or Lolita - who are both in captivity at marine parks in the U.S. - there was Ethelbert the orca. Ethelbert's story, like those of Tilikum and Lolita, is tarnished by his treatment from humans, who was one of the first orcas to end up in a tank in the United States.
Ethelbert's tale begins in the 1930s, as he "had bumbled [his] way more than 100 miles up the Columbia River and landed outside of Portland," the Chinook Observer recounts. Confronted with an unusual aquatic critter, locals embraced their red-blooded American heritage, and, naturally, attempted to kill him. Here's the Observer:
Eager sportsmen, guns in hand, soon lined the shore, determined to bag a whale. They shot at it until Gov. Julius L Meier ordered them to stop. Portlanders named the whale Ethelbert and reporters wrote about "the friendly whale" that had come to "visit" the city.
By this point, Ethelbert's future looked grim. Time magazine reported in 1931 that the Oregon Humane Society decided the whale "should be painlessly executed with dynamite."
Before Ethelbert's sweet release via TNT, however, harpooners set upon the sorry whale. The stabby offenders were jailed, but after a brief stint in court - laws at the time governed whaling at sea, but not incidents in rivers- the hunters purchased his body from the state for $103 plus legal fees. Ethelbert's pickled body sat on display for 10 years in a tank of formaldehyde in St. Helens, Oregon, until he was finally laid to rest.
This would not be the first time that a blackfish attracted a certain type of dark enterprising spirit. Thirty years after Ethelbert's inland misadventure, a man named Ted Griffin decided he would try to ride an orca, turning wild whales into performers and laying the foundation for killer whales at SeaWorld.
Although you can unfortunately still find live killer whales trapped in tanks today, taking potshots or capturing wild whales is illegal, thanks to the Marine Mammal Protection Act. And you don't have to press your face against a glass tank to appreciate the orca - try a boat instead.