Man Writes Sweetest Letter To The Pig Who Changed His Life
"You made us the people we are today."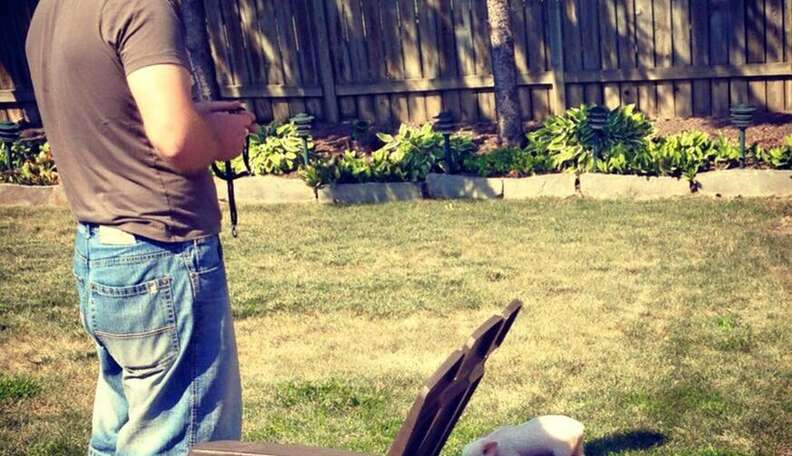 Jenkins heard from a friend that a pet "mini" pig needed a home, so he convinced his partner, Derek Walter, that they should take tiny Esther in.
"I took you home much to your other dad's surprise," Jenkins wrote, "and although he wasn't very happy with me for a few days, the magic of 'The Esther Effect' was already at work."
Jenkins and Walter watched Esther play with their dogs. Soon enough, Jenkins and Walter were both cuddling Esther as she fell asleep. "It was only a matter of time before that amazing smile did its thing," Jenkins wrote. "You had completely stolen our hearts."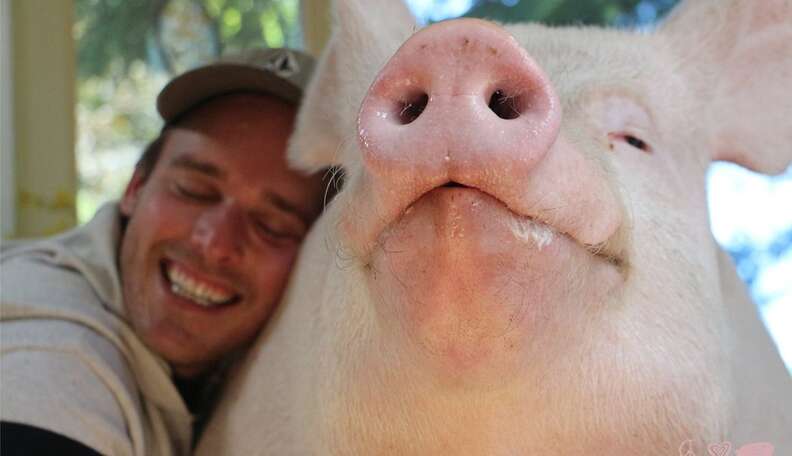 All the while, Esther was becoming not-so-mini anymore. Like many "mini" pigs sold as pets, Esther was revealing herself as what she really was: a real, big, healthy pig.
Soon, Jenkins and Walter realized that Esther was born into an industry that exploited her kind. "We learned ... that you were in fact not the mini pig we thought you were. We had never given it a second thought before, but all of a sudden we found ourselves making the connection," Jenkins wrote.
Their beloved Esther was supposed to spend "the first three years of her life in a crate delivering baby after baby," Jenkins wrote. When she grew too tired to produce, she would be slaughtered.
"You were supposed to be someone's dinner, someone who like us didn't realize the intelligent, emotional, and sensitive animal you are," Jenkins wrote. "I'm sorry we participated in this and that it took us so long to realize that we could do better. I'm sorry for the horrible things people do to your kind in a hell on earth that we created for you, and I'm most sorry that you never got the chance to know your mom, your dad, or any of your beautiful brothers and sisters. We would give anything for the chance to reunite you."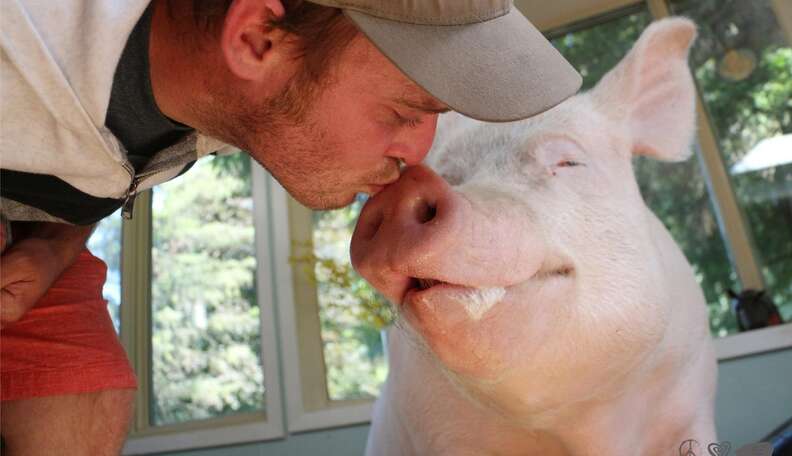 But Jenkins and Walter gave Esther what they could - and more. In fact, they totally changed their lives for her. When she got big, they opened up an animal sanctuary. They even wrote a book about what they learned from the mini pig, who turned out not to be so mini.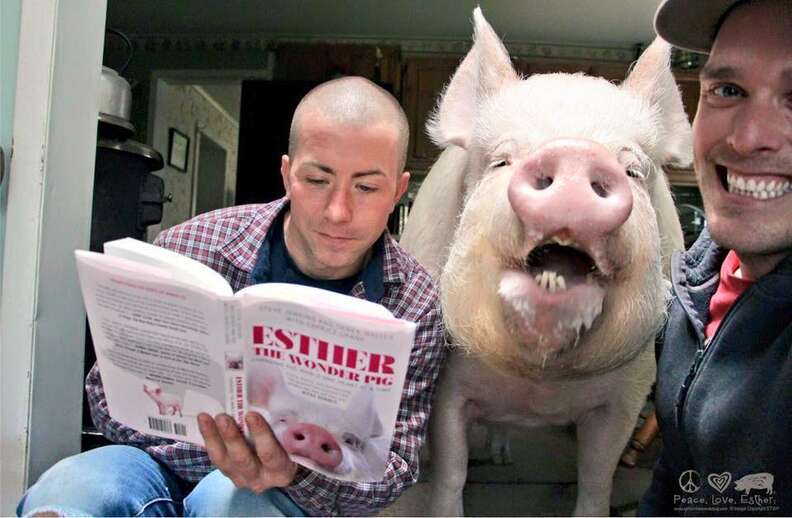 "[W]e hope you know how much you are loved. You made us the people we are today, and we will forever be grateful for the day we met you," Jenkins wrote. "Thank you for being a daily source of inspiration, and smiles. You make even the hardest days happy.
"Love you so much noodle," Jenkins wrote. "Xoxo, Dad."