England's Oldest Tiger Passes Away
He overcame a life in the circus and spent his last years so happy.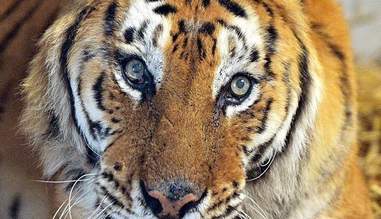 Tango the tiger

| Facebook/UKZooGuide
"It's been six months of planning and building an enclosure - a lot of hard work by our team here at Woodside," Neil Mumby, director of Woodside Wildlife Park, told the Telegraph shortly after the arrival of the two tigers. "Happily, he is here with us now and he will be able to enjoy his retirement with his partner Julia, who is only 8 years old. She keeps him young."
Mumby told the Lincolnshire Echo after the announcement of the tiger's death that he remembered when Tango first arrived at the wildlife park back in 2014. At first, according to Mumby, Tango didn't know what grass was and didn't like to be in the outdoor area of his enclosure. Soon, however, Tango grew used to his new environment and enjoyed spending his time chasing butterflies and taking dips in his pond.
"We've been quite touched with the responses people have written and the photos everybody has put on Facebook. It's been quite amazing," Mumby told the local news outlet "... Everybody is going to miss him as much as we do."
Tango's partner was also notably among the grieving.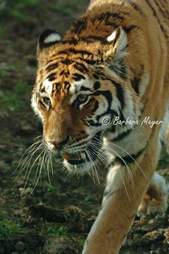 Julia the tiger

| Facebook/Photography for Big Cats CIC
According to Mumby, Julia was "quite vocal" for the first 24 hours after Tango's death, although she's settled down now. There are currently no plans by park staffers to pair her with another tiger, as tigers tend to be solitary creatures in the wild. At the suggestion of Tango's fans, the wildlife park says it is working on a memorial by which to remember the tiger.
Want to help in the fight to protect endangered tigers? See how you can make a contribution here.
Watch this video about a rescued tiger who got the chance to run free again: