Essential Tips When Preparing for a Puppy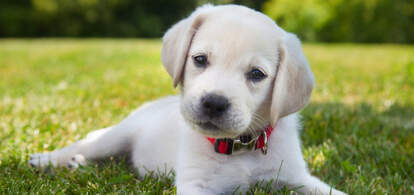 Now you've decided to get a puppy, how do you know where to get him from? Follow the hints below to allow you to make an informed choice:
The choices are between a reputable breeder, a pet shop, family and friends, or your local animal rescue centre. Breeders can be researched on the Internet and there will be adverts placed in the paper, or they will have their own websites. You really need to do a lot of background work here as you may run into trouble, so it's advisable to get help with breeder referral lists.
Most puppies in pet shops come from licensed commercial breeders. That means they're inspected for care and conditions as well as record keeping. You should make sure that the puppy is eight to twelve weeks of age and is happy in the company of other puppies. You should be able to tell if the puppy is healthy by feeling his nose which will be cool and moist. His gums should be pink and healthy looking, and his eyes clear and bright. His breathing should be effortless.
You can use this same examination process if you are adopting a puppy from family or friends. Ask about the puppy's parents and spend some time getting to know the whole litter before you decide. Each puppy will have his own little personality and you want to find one that will match you and your family's life style.
It's well worth visiting your local pet rescue centre as they're often desperate to find loving families for abandoned puppies. The puppies will have been checked by the vet and given vaccinations and any medical attention needed before re-homing them. You'll be able to see a history and decide whether you can give this puppy a loving home, despite his unhappy start in life. Rescuing a puppy can be very rewarding.
Before you bring your puppy home, you need to make a shopping list of all the supplies you'll need. These will include food and water bowls, toys, grooming supplies, bedding as well as collar and lead and an identification tag. Do all this in advance and it'll take the pressure off at a time when you'll need all your energy to focus on your puppy!
Decide where your puppy will live, and then make it puppy-proof. Tape any loose wires and tie cables with tags. Take away any rugs, breakables and plants, and make sure all harmful chemicals are locked up. Lie on the floor to get a puppy's eye view! If you have children it's important to have rules as they mustn't fight over him or create a scene as this will only scare him. It's important to be consistent.
If you have to leave your young puppy at home for any length of time, you should contact a reputable pet sitting service to come and look after him whilst you're away. He'll need their care whilst he's so vulnerable. You may need a proper TV wall mounting service to make sure none of your gadgets get damaged in case your puppy get too curious.