A chimpanzee named Adam has been found dead days after escaping his zoo enclosure with his mate, Eve, earlier this week - concluding the tragic tale of a couple whose desire to be free ultimately cost them their lives.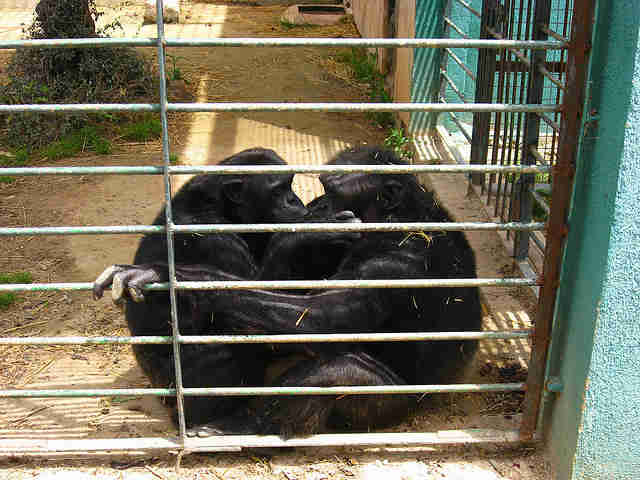 Adam and Eve's bid for freedom began on Monday when they managed to break the bars of their cage at the Sa Coma safari park on the Spanish island of Mallorca. The escape prompted a full-scale search involving zoo staff, local police and a helicopter unit. Within hours, the female chimp was spotted outside the park and shot dead on sight.
The decision to kill Eve, rather than capture her alive, sparked outrage among animal welfare activists who called for Adam to be spared the same fate. Search teams, however, were still ready to use deadly force, but they never got the chance.
On Thursday, Adam's lifeless body was found floating in a water treatment facility not far from the zoo. A necropsy will attempt to determine his cause of death, but authorities believe he drowned, reports Diario de Mallorca.
In light of the recent escape, the group Proyecto Gran Simio (Great Ape Project) has called for the closure of Sa Coma safari park, a facility where the treatment of animals has been described as "shocking" and "cruel." But for some primate advocates, the practice of keeping chimpanzees and other primates behind bars at all may be inherently wrong:
"Now that we know these are sensitive, intelligent, immensely strong, and potentially dangerous animals, what excuse is there for condemning them to a life behind bars - even one with food treats, games, toys, devoted caretakers, and plenty of room?" writes paleoanthropologist Pat Shipman in Psychology Today.
"Can such conditions ever be good enough to justify imprisonment?"