Endangered Species To Light Up UN Headquarters Ahead Of Climate March
<p><a class="checked-link" href="http://www.opsociety.org/">Oceanic Preservation Society</a></p>
The walls of the United Nations Headquarters in New York City will be lit this weekend - and crawling with rare creatures.
Just before thousands of people are expected to descend on the city in droves for the Peoples' Climate March, endangered species, many of them threatened by climate change, will have their time in the spotlight.
Endangered species and other imagery telling the story of climate change will be projected onto the side of the UN building on the weekend leading up to the UN Climate Summit. The Oceanic Preservation Society, a Colorado-based non-profit that promotes marine conservation and environmentalism, will be hosting the event on the evening of September 20. The Dodo will be participating as a sponsor.
"Racing Extinction," a new film aimed at exposing the extinction disaster, is being co-produced by the OPS team. The film follows a team of activists as they "tell the story of climate change through the lens of species extinction."
When a rough cut screening was held at the Tribeca Film Festival last April, The Dodo interviewed the director of the film, Louie Psihoyos, who said that the loss of biodiversity is "the biggest [environmental] issue humanity has ever faced."
When asked about this staggering loss, Psihoyos, who also directed the 2009 Oscar-winning documentary "The Cove," said:
We do know that, with the massive loss of habitat, we are losing species faster than our ability to record their existence. This is like having all the world's knowledge in a single library and we're burning down the library before we can read the books.
(NOAA)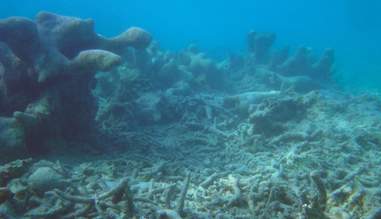 The film - and the action that comes along with it - is not a moment too soon. Conservationists estimate that we're currently losing as many as 30,000 species each year, many of them that haven't even been discovered by humans yet.
(Louie Psihoyos)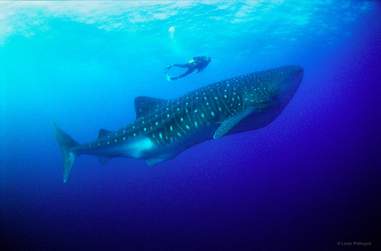 But, he notes, this isn't cause for desperation. Rather, the film aims to serve as a rallying cry for action, galvanizing people to save these species before it's too late.
This isn't the first time animals have graced the side of a building - Psihoyos and his crew used the technique in their promotion of the film: