Congress Members Are Trying To Gut The Endangered Species Act
"Hundreds of species would go extinct in the years to come."
Bald eagles, gray wolves and American alligators are just a few of the animals who were brought back from the brink of extinction thanks to the Endangered Species Act (ESA) - but now these species, as well as over 1,600 other protected animals and plants, are in danger of losing protections.
For the first time in more than 40 years, the law protecting native animals in the U.S. from extinction is under serious threat. "If we lost the ESA completely, hundreds of species would go extinct in the years to come," Brett Hartl, government affairs director for the Center for Biological Diversity, told The Dodo.
When Republican President Richard Nixon signed the Endangered Species Act (ESA) into law by in 1973, he said: "This important measure grants the government both the authority to make early identification of endangered species and the means to act quickly and thoroughly to save them from extinction ... Nothing is more priceless and more worthy of preservation than the rich array of animal life with which our country has been blessed."
The once-bipartisan law has become politicized in recent years - and since January, the threats have gotten worse. Twenty bills that would either directly or indirectly nix protections for endangered species have been introduced to Congress since January, according to Hartl. While it's unclear how many of the bills will come up for a vote, the sheer number of bills against the ESA is alarming.
"One new piece of legislation has been introduced on average every four days to go after the ESA specifically or an endangered species," Hartl said. "In the short term, the biggest threat to the ESA will come from Congress."
Handing protected public lands over to businesses is central to efforts to weaken the ESA, and would pose serious threats in the longer term.
"[The ESA] was once broadly bipartisan and passed by huge margins and signed by a Republican president ... Now we're in this tragic situation," Bethany Cotton, wildlife program director of WildEarth Guardians, told The Dodo. "These moves to privatize public lands are at the behest of special interests. Folks do not want to have to think about if they'll cause the extinction of a species if they push through a pipeline or clear cut a national forest or mine public lands."
Cotton explained that federal authority is key for protecting animals, especially when they live across a number of states. "Putting control into local hands on how to manage an endangered species habitat would result in mayhem for the ESA," she said. "Giving state governors the ability to veto federal protections and transferring power to protect species into local hands results in a patchwork of protections."
"Some of the bills are blatant attacks on the ESA; others, on public lands. Others are a little bit more insidious - you have to read the fine print," Cotton said.
Here are a few bills that could drastically damage the future of endangered species in this country:
For some animals, the ESA is more crucial than ever. Legislation is being considered that would roll back protections on endangered wolves in the Great Lakes region and would open up the gray wolf population to hunting and trapping, if it passes. Forests that the northern long-eared bat call home are under threat by the logging and energy industries - and in some areas the population of this bat has plummeted by 99 percent since 2006.
"The ESA is our strongest wildlife protection law; a bulwark preventing our most cherished and ecologically vital species from disappearing forever," Jennifer Place, program associate for Born Free USA, told The Dodo. "The increasing number of attacks on the ESA from both Congress and state governments are highly concerning."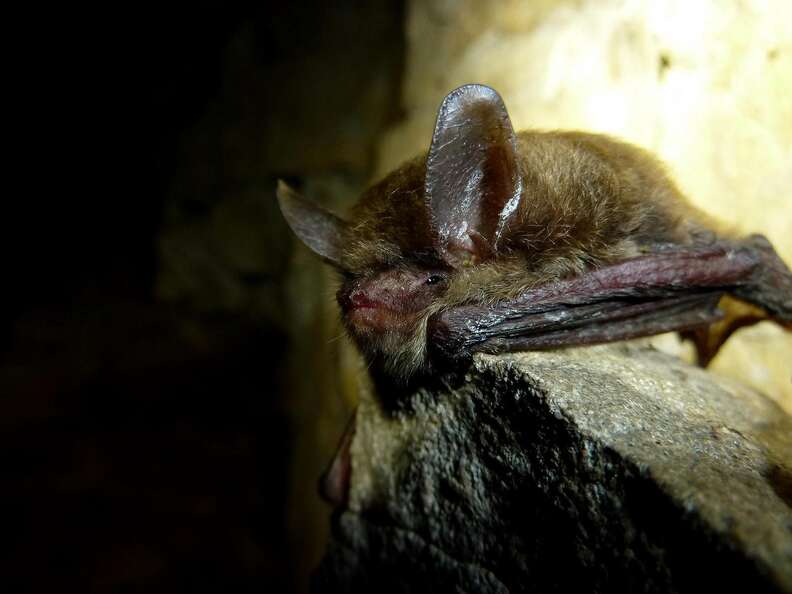 This week, President Donald Trump signed four bills that roll back many regulations, one of which cancels a federal Bureau of Land Management (BLM) rule that was opposed by the fuel industry because it gave the federal government a big role in making decisions about land use. This move suggests he'll be favorable to other rollbacks that impact animals and the environment.
"Environmental protection, what they do is a disgrace. Every week they come out with new regulations. They're making it impossible," Trump said during a 2015 interview. "We'll be fine with the environment. We can leave a little bit but you can't destroy businesses."
The president is also ready to sign into law a bill that just passed the Senate and would lift regulations on inhumane hunting tactics on federal wildlife refuges in Alaska, making it legal to shoot hibernating bear and wolf families in their dens.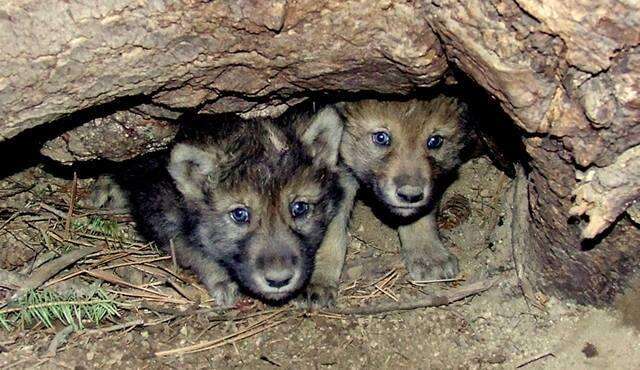 Hartl says that the best thing people can do right now is call or even visit the offices of their representatives to express support for animals in need. "If people consistently get out and tell the members of Congress that they're not happy that the environment is being attacked, things can happen," he said. "Don't take a busy signal. Just keep calling."
To show your support for laws that help protect animals, you can contact your representatives and tell them you oppose any attempts to roll back endangered species protections.