Bouncy Emu Plays Fetch Just Like A Puppy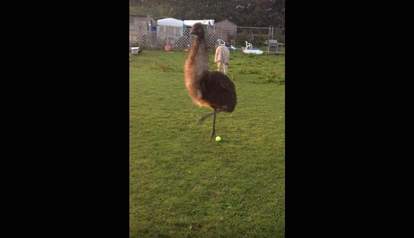 <p><a href="https://www.youtube.com/watch?v=LV8d19DRQXM">YouTube/DailyPicksAndFlicks</a><span></span></p>
Move over dogs - this adorable emu proves that giant birds can also be man's best friend.
Mimi the emu loves playing fetch with her family ... just like a puppy! As soon as her little human throws the ball, she goes racing off after it.
She doesn't exactly have the fetching part down though - as soon as she gets to the ball, she just sort of dances around it. But tell us this isn't the most adorable happy dance you've ever seen!
At least she keeps her family smiling. Watch the whole video below: