Cecil And Others Honored In Spectacular Empire State Building Tribute [PHOTOS]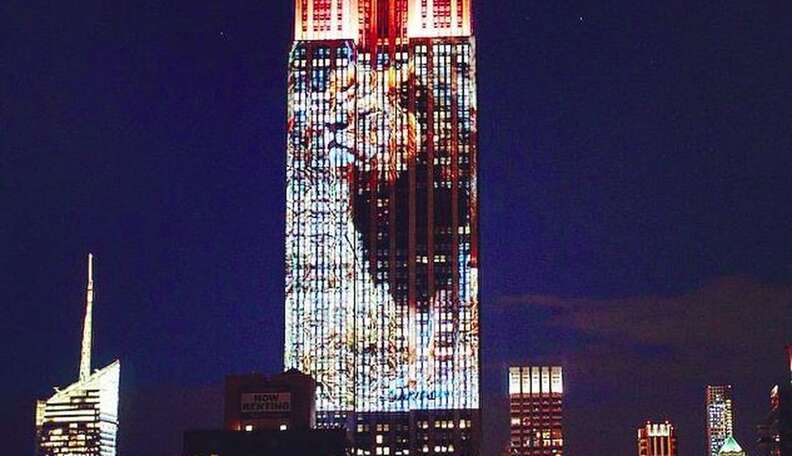 <p> <a href="https://instagram.com/p/54kTpmk2nX/?taken-by=antoniopiosaracino" target="_blank">Instagram/antoniopiosaracino</a> </p>
The Empire State Building was particularly iconic on Saturday night as it was transformed into a monument to endangered species around the world.
The light show, titled "Projecting Change: The Empire State Building," was organized by director Louie Psihoyos and producer Fisher Stevens of "The Cove" - the stunning documentary that alerted the world to the horrors of Japan's Taiji dolphin slaughter. They collaborated with Travis Threlkel, co-founder of Obscura Digital, to produce the show in advance of their new film, "Racing Extinction," which will be aired later this year.
During the show, a series of endangered animals were projected onto the side of the building, turning it into a beacon of hope for positive change. Below are some of the images.