Emma Thompson Opens Up Home For Orphaned Hedgehogs That Fell In Love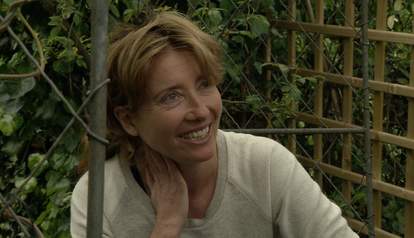 Film star Emma Thompson and her husband, actor/producer Greg Wise, have been eager to provide a haven for hedgehogs in their back garden.

Both are passionate about wildlife and have dedicated space in their garden as sanctuary for wild animals. Wildlife Aid admits a great many orphaned hedgehogs each year and, now, as these two are are fit and healthy, they are ready for release into a suitable environment.
Emma and Greg were thrilled to discover that Simon wished to release not one, but two fortunate hedgehogs into their care. The male, also coincidentally named Greg, rushed eagerly into his new home; the female, however, was more cautious. But, after a bit of time, she too was comfortable in her new habitat. It was a great success for all, with Simon, Emma and the hedgehogs all very happy!