Baby Bear Who Was Beaten And Tied To Tree Gets New Start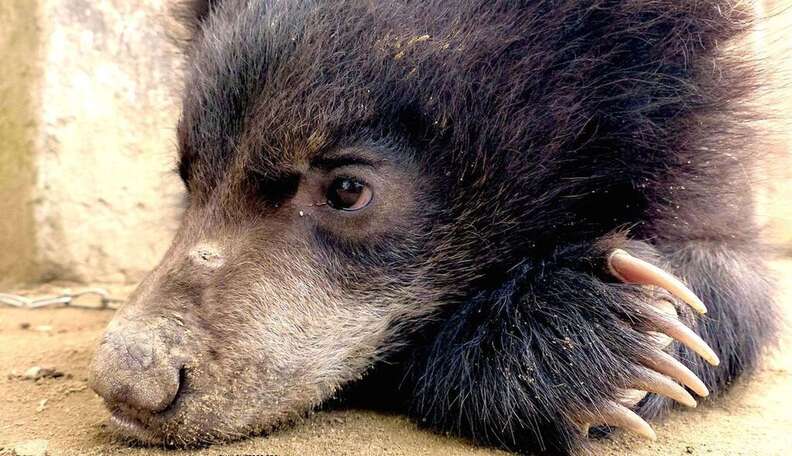 <p> International Animal Rescue<span></span> </p>
At only eight weeks old, little Elvis already experienced more pain than most of us could ever dream of.
WARNING: Disturbing image below.
Tied to a tree, terrified and injured, Elvis had likely been taken away from his mother after poachers killed her for her baby. His nose had been pierced through with a needle, and his tiny teeth had been smashed out with a metal bar.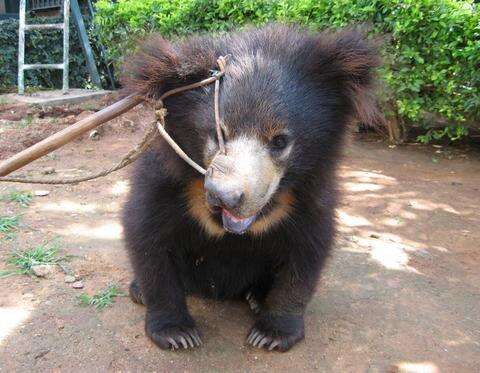 "It is heart-breaking to think of the excruciating pain this young cub suffered," International Animal Rescue (IAR), one of the groups now caring for Elvis, wrote on its website.
Fortunately, the little bear's luck was about to change. An undercover team with India-based rescue group Wildlife SOS came across the poachers near the border to Nepal who quickly scattered, leaving the trembling infant bear tied up behind them.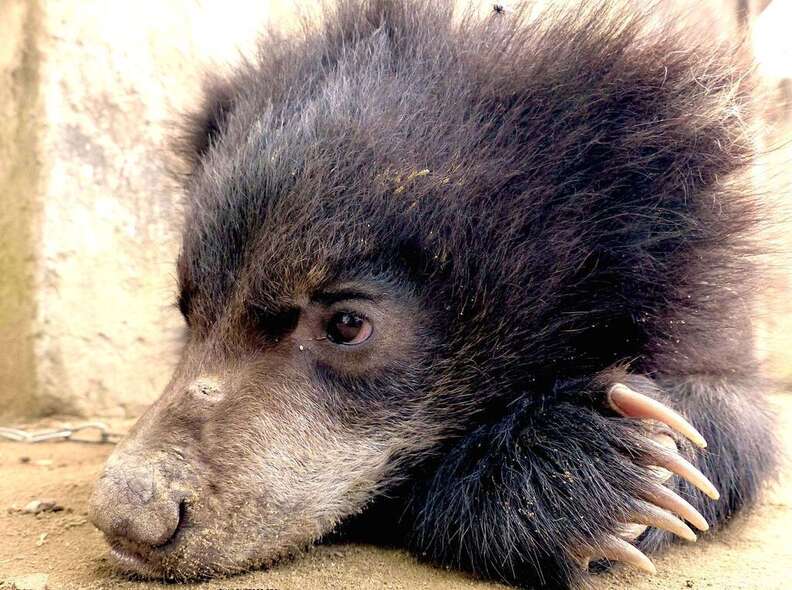 Wildlife SOS rushed Elvis to its veterinary team at Agra Bear Rescue Facility, who said the little bear had been starved and dehydrated, "badly traumatized and in terrible pain." But he was alive - and, now, safe.
Elvis' story might have a happy ending, but his tragic start to life reveals the fates of many of his unluckier cousins. He was found near the border between India and Nepal, and rescuers believe Elvis' captors were planning to smuggle him into Nepal to sell his body parts for use in traditional medicine, or to sell him into the terrible life of a dancing bear.
"Sadly his story does indicate, though, that even though we managed to end the practice of dancing bears in India in 2009, wild bears are still vulnerable to being poached and smuggled across the border for all manner of vile abuses such as bear baiting, bear dancing and the use of bear parts in traditional medicine and even bear paw soup," Lis Key, communications manager for IAR, told The Dodo.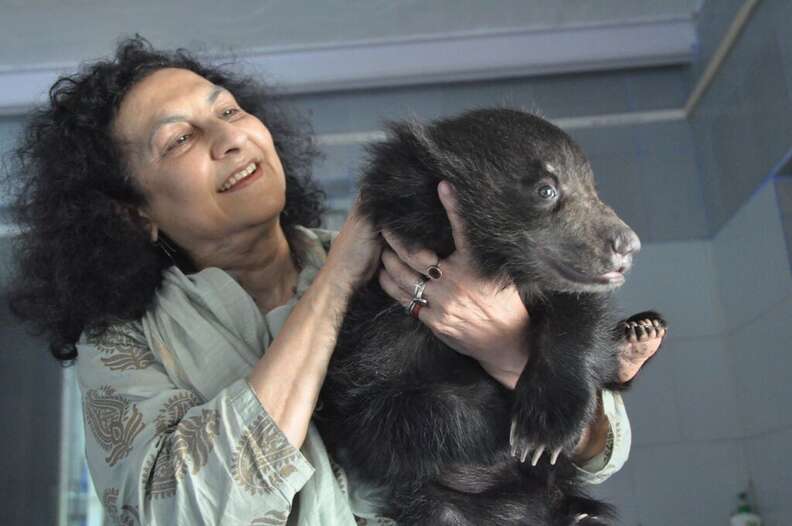 Each year, countless baby bears across the world are sold into the exotic wildlife trade. Many of them are infants, taken from their murdered mothers. For almost all these bears, the outcome is tragic: they're sold as exotic pets to ill-equipped owners, butchered for their body parts, broken down as performing animals or trapped in brutal bile farms.
But at least one little bear made it out. For Elvis, those horrors are a thing of the past - and he has a bright future ahead.
Now several months old and mischievous, he's thriving at the sanctuary, and reportedly has a soft spot for fruit, milk and honey. Most importantly, he's learning to climb trees and do other bear things, and can one day look forward to living a safe, happy life as a normal bear.
"Although he's lost his mother, which is tragic, he's gaining in independence and it won't be too much longer before he can meet other bears at our sanctuary," Key said. "Then his socialization among others of his own kind can begin."