Ellen DeGeneres Hints At Anti-SeaWorld Message In 'Finding Nemo' Sequel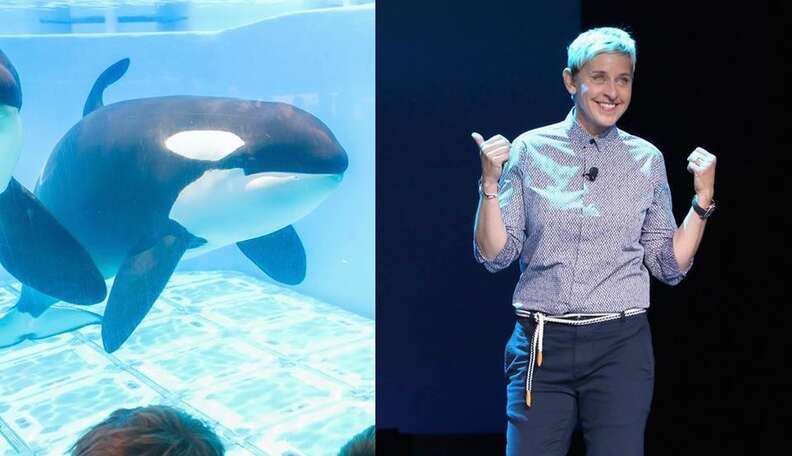 <p> <a href="https://www.facebook.com/SeaWorld/photos/pb.63617892564.-2207520000.1440516236./10154031965412565/?type=3&src=https%3A%2F%2Fscontent-lga1-1.xx.fbcdn.net%2Fhphotos-xtf1%2Ft31.0-8%2F11754482_10154031965412565_2641273845703706946_o.jpg&smallsrc=https%3A%2F%2Fscontent-lga1-1.xx.fbcdn.net%2Fhphotos-xtf1%2Fv%2Ft1.0-9%2F11061664_10154031965412565_2641273845703706946_n.jpg%3Foh%3D8fe3054928340552bb4c8c93fdaf5f19%26oe%3D567D676D&size=1200%2C798&fbid=10154031965412565" target="_blank">Facebook/SeaWorld</a> <a href="https://www.facebook.com/PixarFindingDory/photos/ms.c.eJw9zdsNACEIRNGONsDw7L8xsyB~_nngZQzMsuLiIxPKLNqitcS1kAljRGtPr9jo99t3S3IvfHvo~_dg~;zH~;Ltdy97r~;E7y9c~_Pa~_zLXVt2n3WATqYKow~-.bps.a.748757178566926.1073741829.350971605012154/748757191900258/?type=1" target="_blank">Facebook/Finding Dory</a> </p>
<p> <a href="https://www.facebook.com/SeaWorld/photos/pb.63617892564.-2207520000.1440516236./10154031965412565/?type=3&src=https%3A%2F%2Fscontent-lga1-1.xx.fbcdn.net%2Fhphotos-xtf1%2Ft31.0-8%2F11754482_10154031965412565_2641273845703706946_o.jpg&smallsrc=https%3A%2F%2Fscontent-lga1-1.xx.fbcdn.net%2Fhphotos-xtf1%2Fv%2Ft1.0-9%2F11061664_10154031965412565_2641273845703706946_n.jpg%3Foh%3D8fe3054928340552bb4c8c93fdaf5f19%26oe%3D567D676D&size=1200%2C798&fbid=10154031965412565" target="_blank">Facebook/SeaWorld</a> <a href="https://www.facebook.com/PixarFindingDory/photos/ms.c.eJw9zdsNACEIRNGONsDw7L8xsyB~_nngZQzMsuLiIxPKLNqitcS1kAljRGtPr9jo99t3S3IvfHvo~_dg~;zH~;Ltdy97r~;E7y9c~_Pa~_zLXVt2n3WATqYKow~-.bps.a.748757178566926.1073741829.350971605012154/748757191900258/?type=1" target="_blank">Facebook/Finding Dory</a> </p>
SeaWorld better buckle up, because more criticism is coming its way. But this time, the film won't be about a "Blackfish," but rather a blue, family-friendly animated fish named Dory.
"Finding Dory" is the anticipated sequel to Disney-Pixar's 2003 "Finding Nemo." In a recent interview with Yahoo! Movies, the film's star, Ellen DeGeneres, confirmed that this film has something important to say about fish in captivity.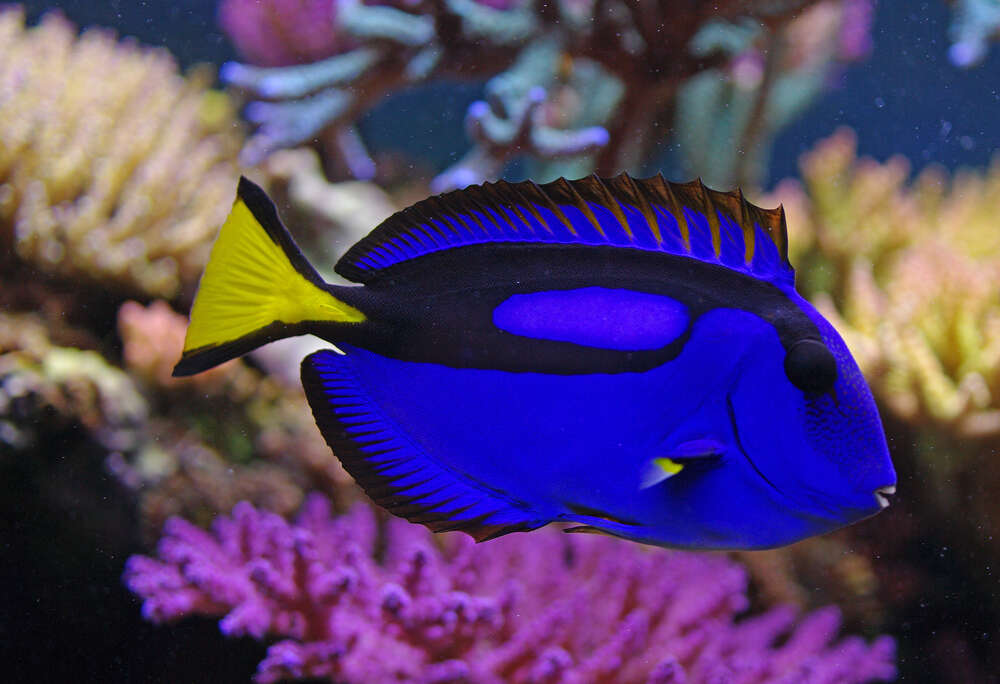 "I think that fish should be in the ocean," she said, "which is what this whole sequel is about: rehabilitation and putting them back in the ocean ... And we have to protect our oceans."
DeGeneres hopes that this film will start a discussion about these important issues.
While "Finding Dory" may be the first family film to discuss such topics, it certainly won't be the first film to bring attention to aquatic animals in captivity.
Since its 2013 release, the documentary "Blackfish" has inspired the public to take another look at SeaWorld's treatment of its captive orcas, and has provoked criticism from everything about orca lifespans to the way the park separates mother orcas from their babies. With lawsuit after lawsuit and plummeting park attendance, SeaWorld has struggled to recover its public image since "Blackfish."
In fact, it was this documentary that inspired the anti-captivity message in "Finding Dory." According to the New York Times, filmmakers pushed back the movie's release date in order to rewrite the script in light of the groundbreaking documentary.
The movie is scheduled to be released on June 17, 2016, and by the sounds of DeGeneres' comments, it should be a memorable film for thoughtful children and adults alike.