Ringling Bros. and Barnum & Bailey Circus just announced that it will be retiring all of its circus elephants to the Center for Elephant Conservation by the year 2018. This is great news for the elephants, and their fellow pachyderms around the world can't help but celebrate this victory too!
1. "Woohooo! Time to turn my trunk into a celebratory pinwheel!"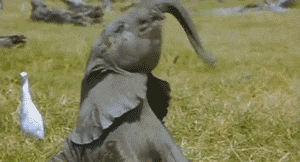 Reddit
2. "Ribbon dances for everyone!"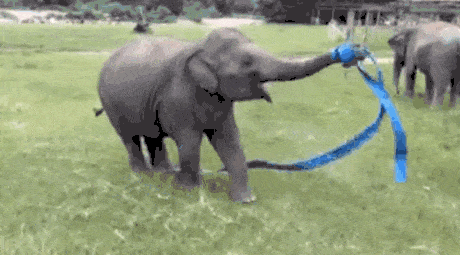 Giphy
3. "Come on and dance with me, Tree Branch!"
Giphy
4. "Fly away and spread the good news!"
Giphy
5. "This kind of news deserves MULTIPLE splashes."
Giphy
6. "C'mere, bro. Let's hug it out."
Giphy
7. "Hear ye, hear ye! Things just got way better for elephants!"
Reddit
8. "I CAN'T STOP SPLASHING OUT OF HAPPINESS."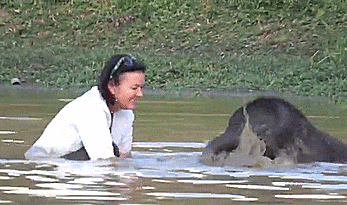 Reddit
9. "We need to throw an impromptu parade!"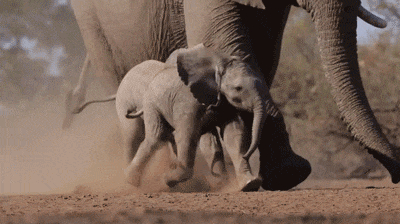 Giphy
10. "Don't judge my celebration dance, you birds!"
Reddit
11. "OH. MY. GOSH. This is the best. I can't. I can't even."
Giphy