Everyone Came Together To Help These Disabled Elephants Walk Again
Motala and Mosha were already living rough lives.
They were being forced to haul logs in Thailand when tragedy struck.
Each of them, in separate instances, stumbled upon a land mine. Both Motala and Mosha's lives would never be the same again.

FAE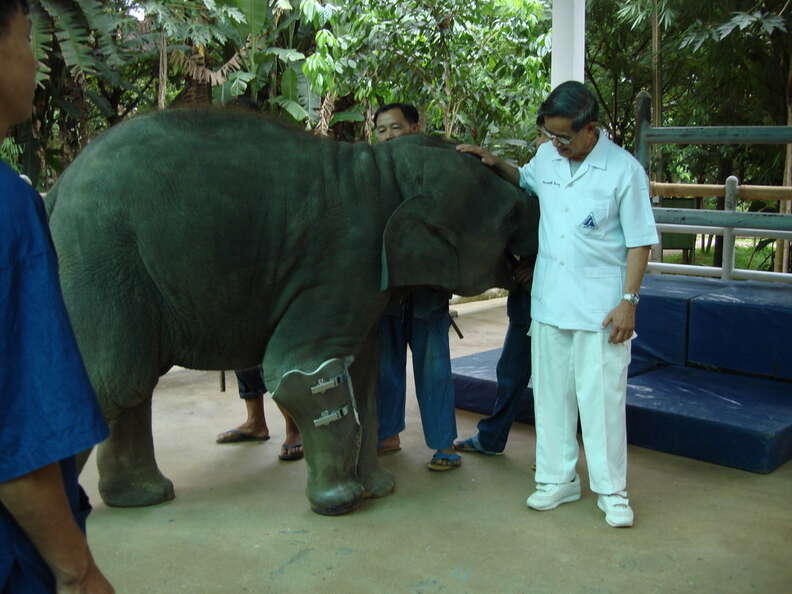 The two elephants met at a hospital for injured elephants, where people were working hard to figure out how help them walk again. Motala and Mosha are the hospital's permanent residents.
Animal Orthocare
"Motala and Mosha have been with us since they were admitted in 1999 and 2005 respectively. Owners have given them to Friends of the Asian Elephant, they could not go back to work," a representative for Friends of the Asian Elephant (FAE) told The Dodo.
YouTube/sevenprojects twoshare
A team of Thai orthopedists, led by professor Therdchai Jivacate, worked to outfit Motala and Mosha with prosthetic legs so that they could have some semblance of a normal life.
GoFundMe
Now, a new effort will bring people from across the world to help them. A GoFundMe campaign seeks to help the elephant hospital outfit the elephants with new advanced legs to make walking even easier for them.
YouTube/sevenprojects twoshare
People at the Virginia-based organization Animal Orthocare, which has created custom orthotics and prosthetics for many different kinds of animals, including mules and cats, are saving up for a trip to see Mosha and Motala.
Animal Orthocare
They are traveling to Thailand to help outfit the elephant hospital with a fully operational prosthetics laboratory, so Mosha and Motala can get the legs they need for the rest of their lives.
Animal Orthocare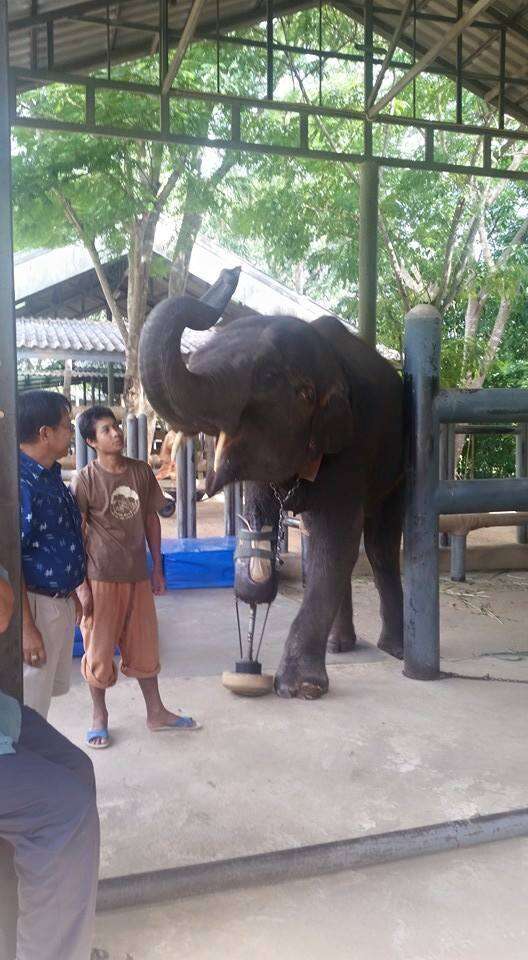 "Once that is done, I will return to Thailand to help fabricate the final pair of prosthetics for these elephants," Derrick Campana, director of orthotics at Animal Orthocare, told The Dodo.
GoFundMe