Two elephants on the road with a circus company are winning praise for preventing a semi-truck from overturning - but a closer look at photos from the scene suggests that the animals weren't acting out of good will, but rather terror.

The 18-wheeler carrying the animals from Florida to Texas became stuck and began to teeter precariously on a Louisiana highway after the driver pulled over onto the rain-softened shoulder, reports the Natchitoches Parish Sheriff's Office. Handlers from the Jerusalem Shrine Circus then ushered two elephants outside the trailer to prop the multi-ton vehicle upright with their bodies while a third elephant remained inside.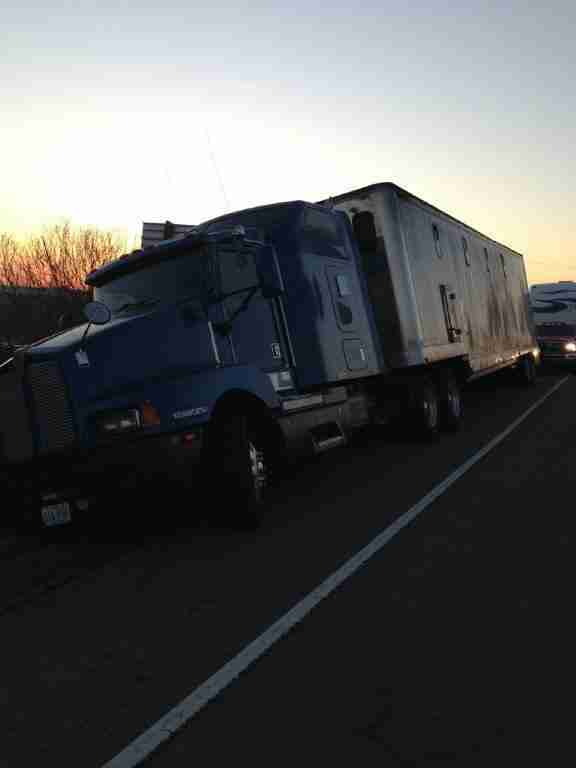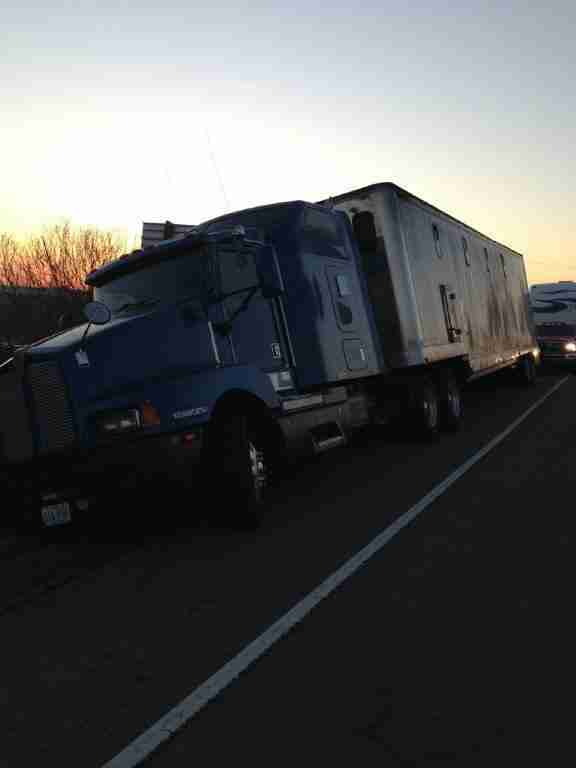 The circus's owner, Bill Cunningham, told Yahoo News that the elephants "were never at risk" in being ushered beneath the truck, insisting that the animals "knew what they needed to do" to prevent it from tipping. A closer look, however, suggests the truth is actually much less rosy.
It's unclear exactly what level of danger the elephants may have been in, but any discomfort from the task was evidently overshadowed by their fear of punishment had they not performed it.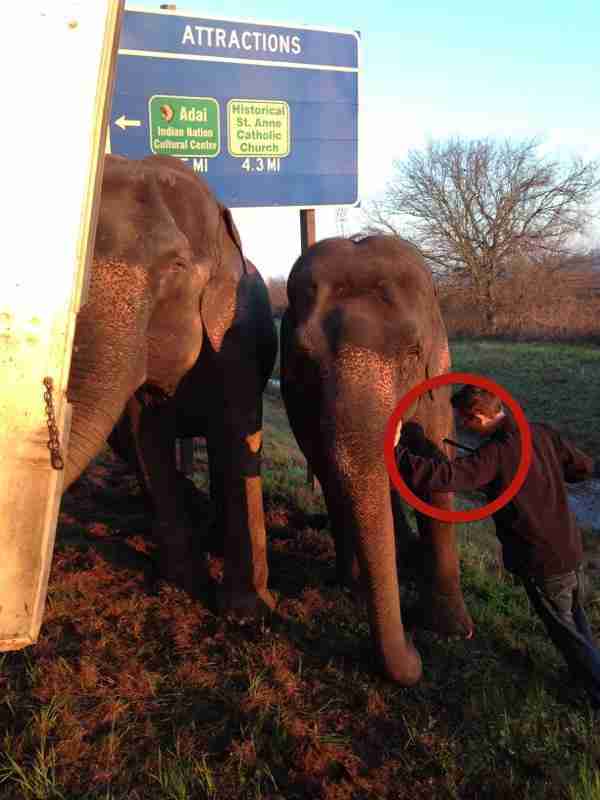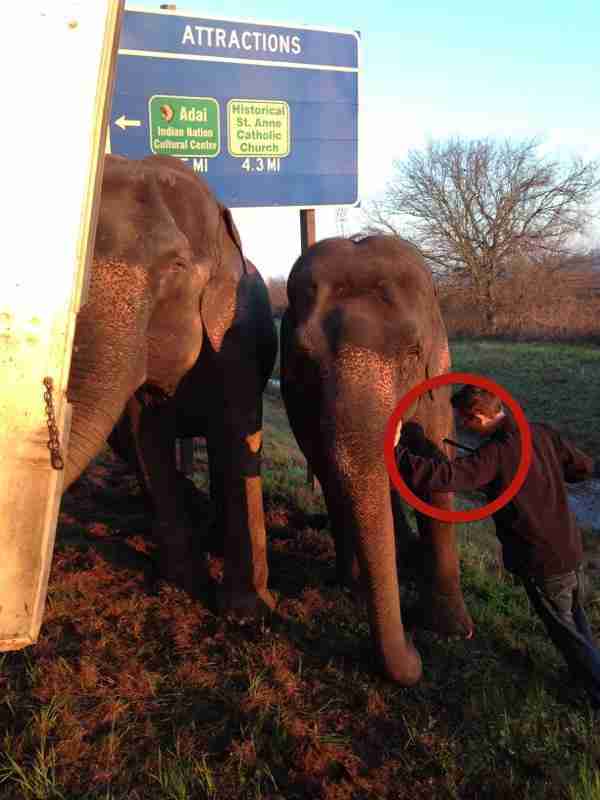 Images released by the sheriff's office show a handler using a sharpened metal instrument, called a bullhook, on the weary-looking elephants. Bullhooks are routinely used in circuses to intimidate the animals into performing in shows lest they be stabbed or poked.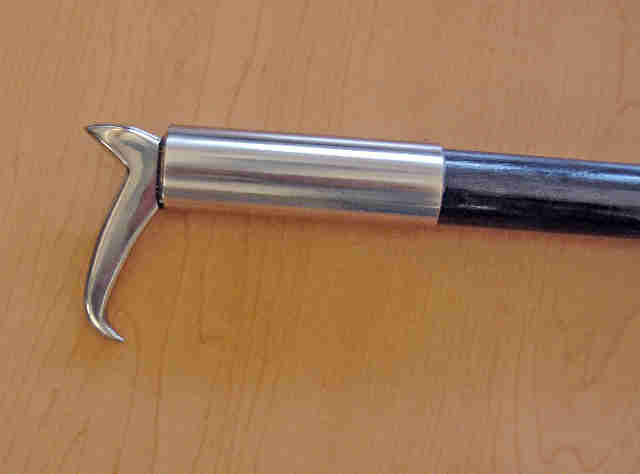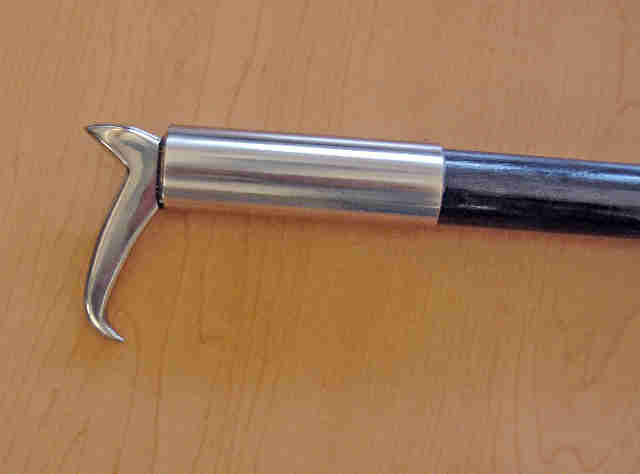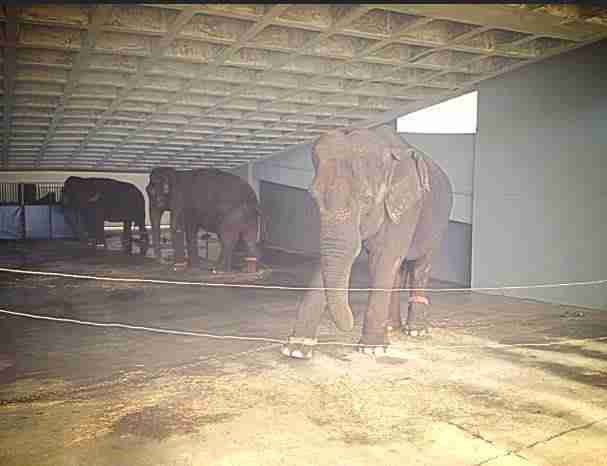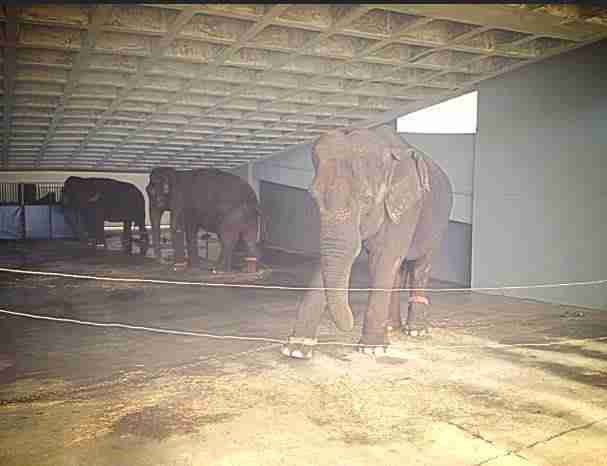 Such troubling scenes are not uncommon, but fortunately they are helping to make a difference in public perception of animal circuses. Faced with pressure regarding the treatment of elephants, Ringling Bros. and Barnum & Bailey Circus announced that it would soon be retiring its pachyderms - a decision that has been applauded around the world.

Other circuses in the U.S., like Jerusalem Shrine Circus, have yet to follow Ringling Bros.' lead, forcing elephants to continue living in pain and acting out of fear.