A little baby elephant was playing in a mud hole when he encountered a small problem - he realized he was very, very stuck.
The little elephant was unable to pull himself out of the mud hole. A mother elephant passing by noticed his plight and stopped to help, with no luck.
But she wasn't about to give up.
While she tried to find a solution, the baby elephant tried again to handle things on his own, but he was just too tiny ...
... and could barely even walk in the mud, let alone climb out of it.
He thought maybe finding a different spot to climb out of would work. Genius!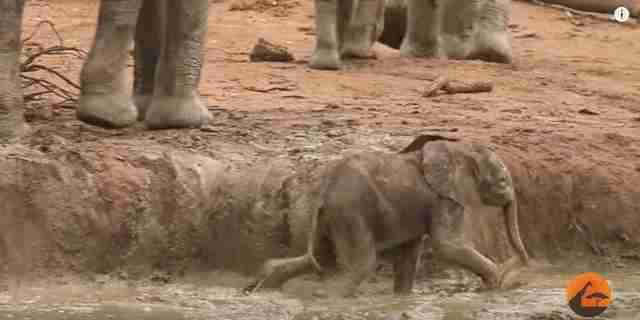 But of course, he had no luck.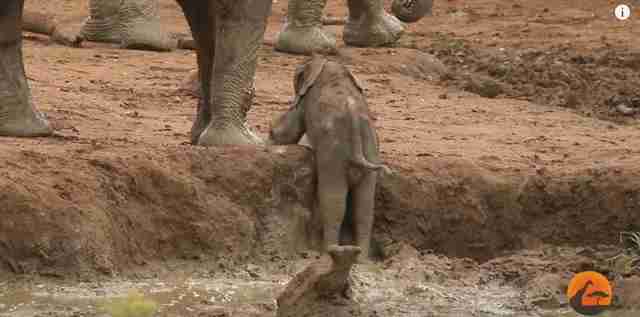 Finally, after much surveying, the mama elephant decided to give her rescue attempt another go ...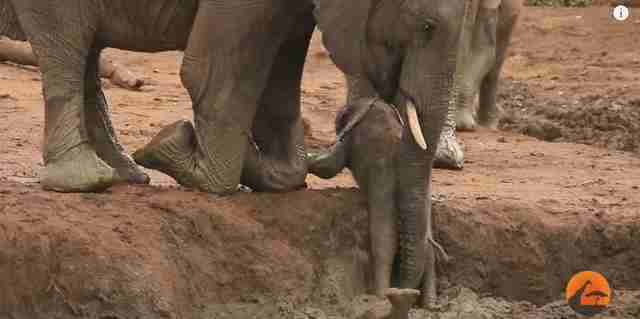 ... and this time, she called in reinforcements.
With a little help from some concerned friends, the baby elephant was finally freed from the mud hole ...
... and was off frolicking with the big guys again in no time.