Special Delivery: Rare Set Of Elephant Twins Born In South Africa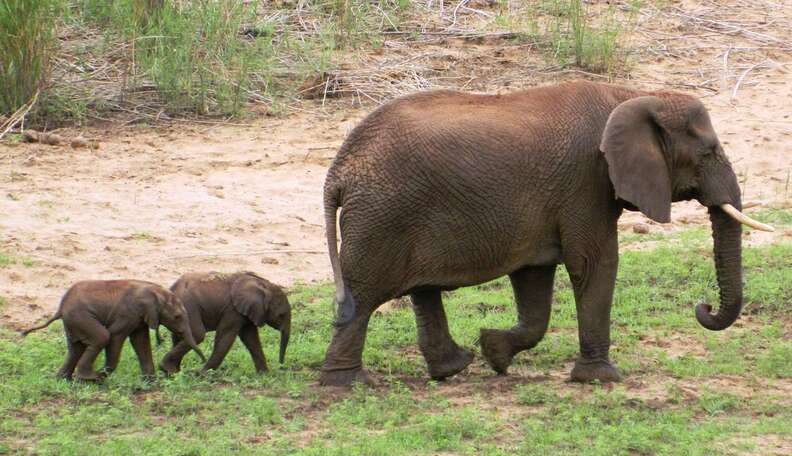 <p><a class="checked-link" href="https://www.facebook.com/pongolagamereserve/timeline">Facebook/Pongola Game Reserve</a></p>
Every new elephant birth is a cause for celebration given the state of the species - elephants are killed in record numbers due to rampant ivory poaching. But one pachyderm parent on the Pongola Game Reserve in South Africa is doing more than her part to help replenish the species' numbers by giving birth to a rare set of twins.
Reserve spokesman Donoven Gloy told The Dodo by phone that the two new arrivals, first reported last week, appear to be healthy in the company of their mother, a 33-year-old named Curve.
"The reaction here has been great," says Gloy. "Everyone is feeling very positive and they're receiving quite a bit of attention here in South Africa."
The prevalence of twins among elephants is said to be exceedingly rare, with studies suggesting it occurs 0.5 percent of the time. Dr. Ian Whyte, an elephant specialist who worked in South Africa's Kruger National Park, said in a press release, "Though a few cases of twinning have been reported in the Kruger National Park, an examination of the reproductive tracts of over 1200 adult cows culled in the Kruger National Park during population control operations did not yield a single case of twins."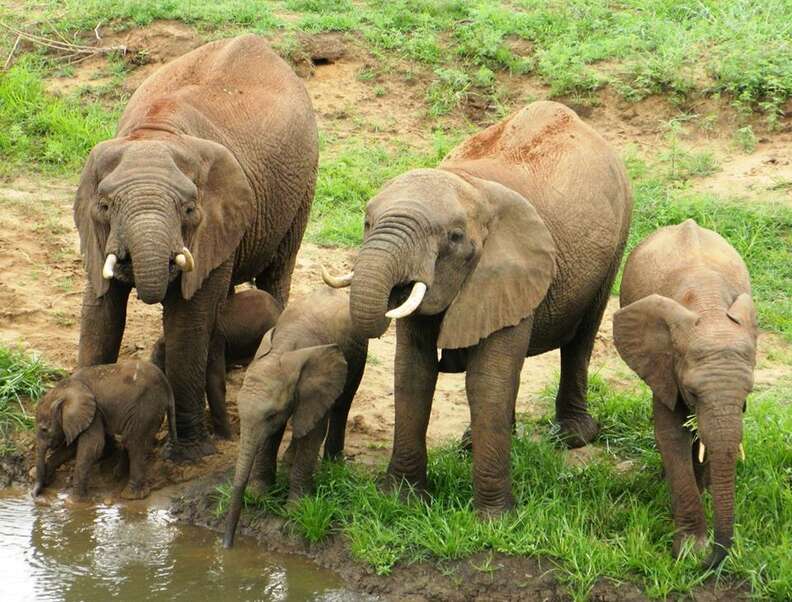 Morbidity for elephant twins is thought to be high, says Whyte, as the calves often must compete for their mother's milk. Gloy, however, says that the newborns both seem to be well-nourished and have not been observed squabbling with one another.
As Kruger National Park's website notes, when twins are born, other female relatives in the herd have been known to take on nursing duties to relieve pressure on their parent.
Gloy says he is optimistic about the future of the twins, seen here interacting with their herd near a watering hole on the 18,000-acre reserve.